New Project Risk History tab, Screenshots and UX Improvements
Reading time: 2 minutes

Project Risk History

We've been testing Risk History extensively, so we've now released the new Project Risk History option, added as a new tab in Attack Surface Intelligence Risk Rules as shown below.

Everybody who has Risk Rules will have access to this feature, a tracking history of what's been added and cleared for a particular project. If you see 'Cleared', that means the risk wasn't found by our most recent scan, so we can presume that it has been patched or fixed.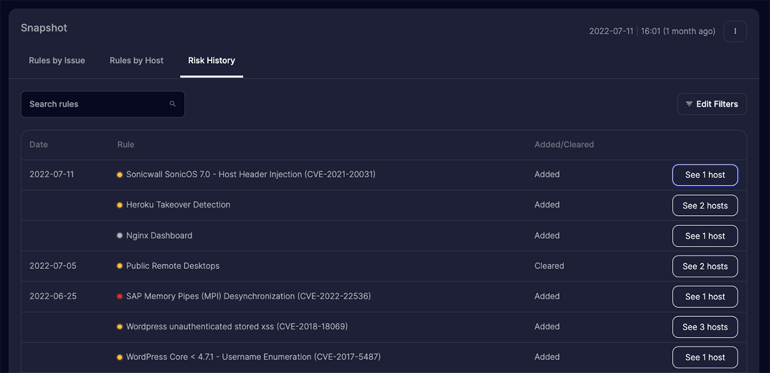 View screenshots in Risks

Here's another great addition to the Risk Rules tab: if screenshots are available for the reported risk, we'll share them with you: a link will let you visualize what the risk looked like at the time of our initial scan.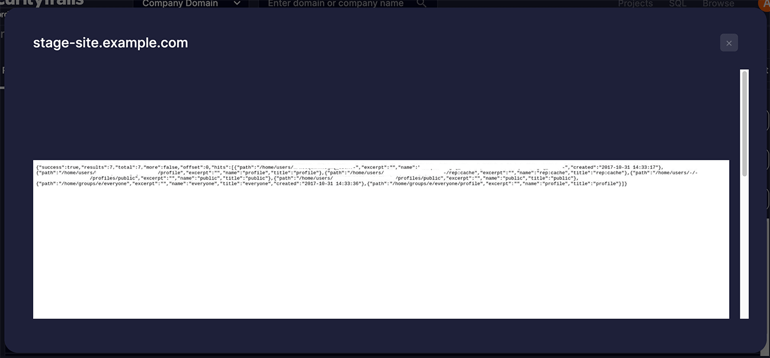 Filter/Mutes

We've renamed the old 'Filters' button as 'Mutes' and moved it to the upper right as a hamburger-style button. You can still mute by issue or by host, which is especially helpful when you want to reduce noise across hosts with many reported risks. This convenience allows you to focus on the things you really need to track.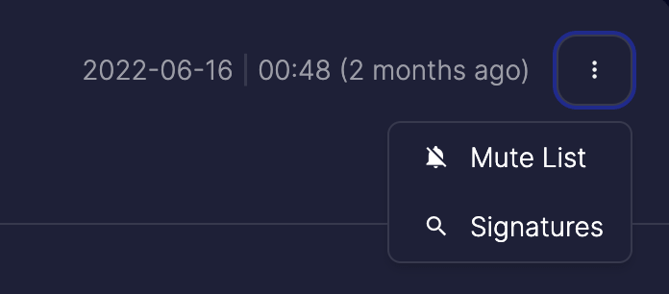 UX improvements

References in Risk Rules are now, by default, set as hidden behind a "Show/Hide" link. This helps users to avoid getting overloaded with too many links on the same interface and gives them the option to learn more about the CVE context at their own discretion.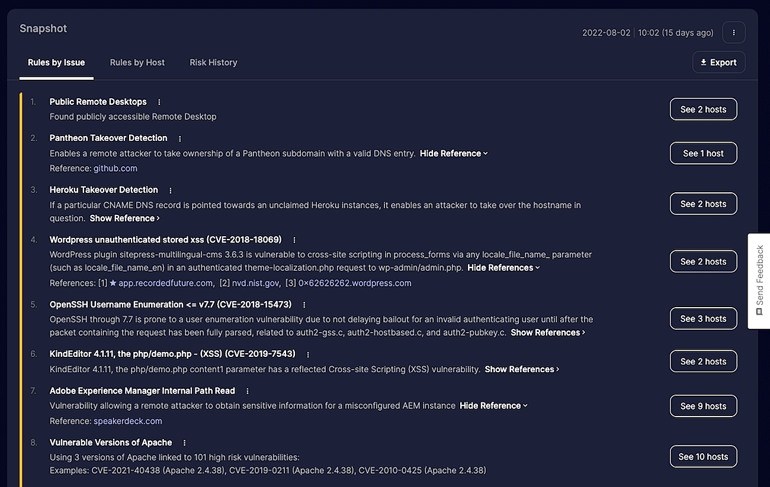 We've also made some helpful visual improvements to the layout of the Attack Surface Intelligence project listing page and added a subtle separator to the screenshot section of Risk Rules, giving users a better visual experience.

These new improvements to the Attack Surface Intelligence platform allow you to find all the information you need quickly and efficiently, while making your user experience even better. Remember to check the SecurityTrails changelog periodically for updates on all of our latest changes and releases.
Take your next step now—see how Attack Surface Intelligence can change the way you detect threats, and mitigate risks effectively.

Sign up for our newsletter today!
Get the best cybersec research, news, tools,
and interviews with industry leaders