Budapest Team Meeting
Reading time: 4 minutes
Being able to run a remote team, with individuals scattered across the entire globe, is an insightful experience, but there are some challenges that come with not being able to be in person with your team members.
At SecurityTrails we have set a goal to have a diverse, remote team, so we can find the best developers, engineers, researchers and product managers, regardless of their location. In that way, we are able to look beyond all borders to find the best people to fit in our team. At the moment we have people in Germany, Serbia, Philippines, United States, Uruguay, Finland, and our team will only keep growing. As our company grows, and new ideas for the direction in which we can take our product come in to play, there is a need to hold team meetings, for a chance for a knowledge exchange, and of course, to have some good, old fun with our team.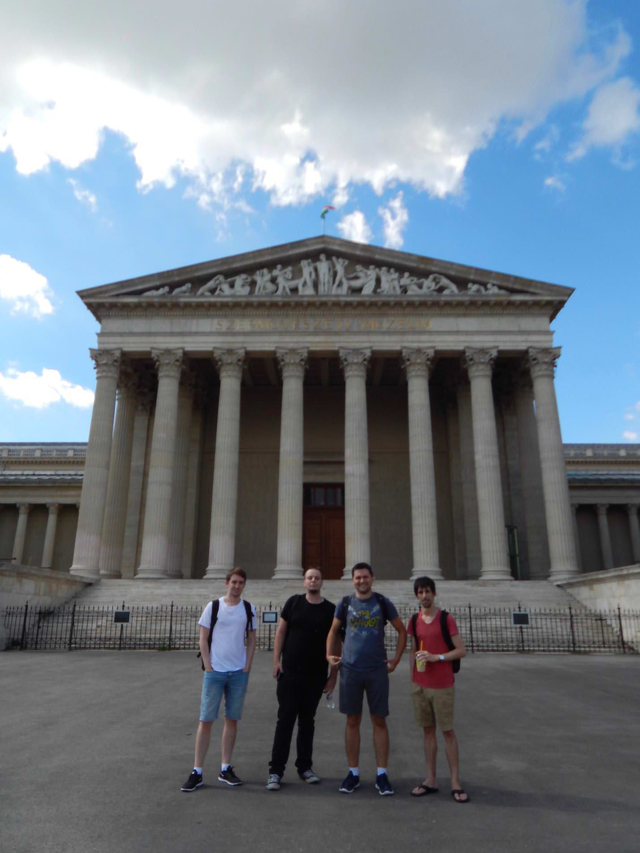 We have held several meetups throughout the past year, the one in Las Vegas being the biggest one. The opportunity to meetup with our team and to also travel and experience new places is a concept we always look forward to, and we work on making the meetups even more frequent.
From July 18th to July 21st, SecurityTeam held a team meeting in Budapest. We had our six team members, mostly engineers and developers for a get-together so they can exchange knowledge, work on projects together, develop new ideas, and to just have fun together exploring Budapest. These guys are working on our new pipeline, and each one of the team members is responsible for a part of the pipeline, they are our core team.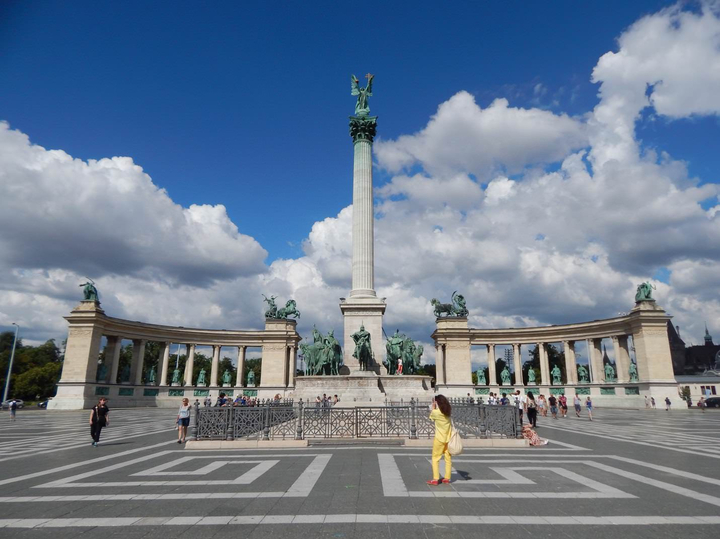 It's really important that we understand each other's needs and limitations, so we can build an efficient pipeline. This works best when you understand the people so the team building aspect was in the center of the Budapest trip. — Alex Gebhardt, Engineer (Karlsruhe, Germany)
For those 4 days, the team stayed in AirBNBs. Beside the get-together to discuss business and new projects, there was a lot of time to explore the beautiful city of Budapest. Sightseeing through the city, SecurityTeam has visited the fantastic Gothic-style Hungarian Parliament building, an iconic monument depicting the Seven Chieftains of the Magyarsor -Hosök tere or Heroes' Square, walked on the Danube promenade and enjoyed the nights in front of lights from St. Stephen's Basilica amongst all other historic and contemporary places to see and visit in Budapest.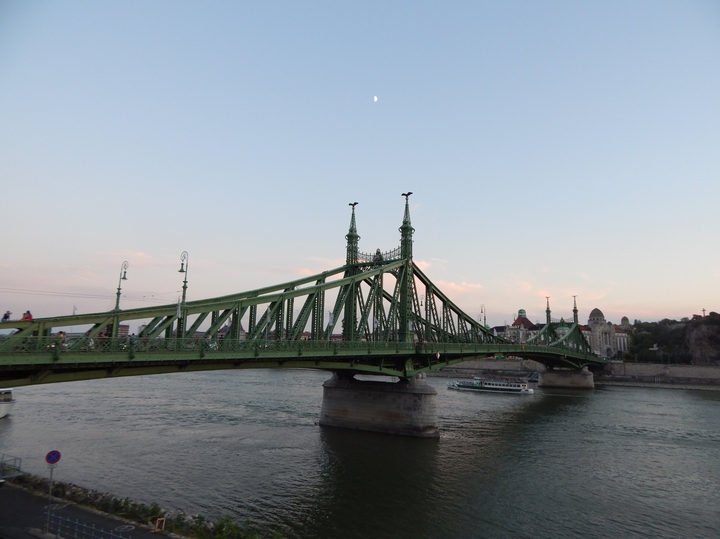 After walking through one of the most beautiful cities in Europe, there was always time left to enjoy in Budapest cafés, mostly their ruin pubs and try Hungarian coffee, and beer. It is obvious that Hungarian beer gets an A+ in our book.
While remote working is what we were used to, it can be nice to work out things like layouts while staring at the same screen, you quickly learn what roles others have in the company, who's specialized in what, etc. And how would you ever find out what kind of cocktails your teammates like unless you go out with them to grab a few? — Janne Lehtinen, Web Design (Helsinki, Finland)
The cafés were definitely favorable places to meet and work together, with many of them reachable by a few minute walk from anywhere, with great coffee and good Wi-Fi connection.
There, SecurityTeam has worked on developing a subdomain discovery pipeline, so it can work as our newly developed ccTLD pipeline, for which we are preparing a separate post with a detailed overview. We had our two engineers work on the subdomain pipeline and on using new technologies such as Spark to work on long term fixes to WHOIS info. They covered various areas everyone is working on, from data wrangling, to data processing with Spark, to the API and prototyping. Our web designer and prototyper have focused on working on refreshing old pages and designs and on some new products that are still not released. The team was joined by out CTO Courtney Coach who flew in from America.
For this Europe meetup in Budapest we can say that it was a great success, all of our team mates came back with great memories, more knowledge, and new friendships. Fact that our team stayed one extra day at Budapest is there to testify about how great everyone works together and how much we all value the aspect of remote teams; that you are able to communicate with people that are hundreds or thousands miles away, work and grow together, and get the chance to travel the world.
All in all, it was an awesome experience, with a team that is pretty great, and where everyone is really knowledgeable, helpful, and excited to be working on the product! — Dejan Dekic, Engineer (Belgrade, Serbia)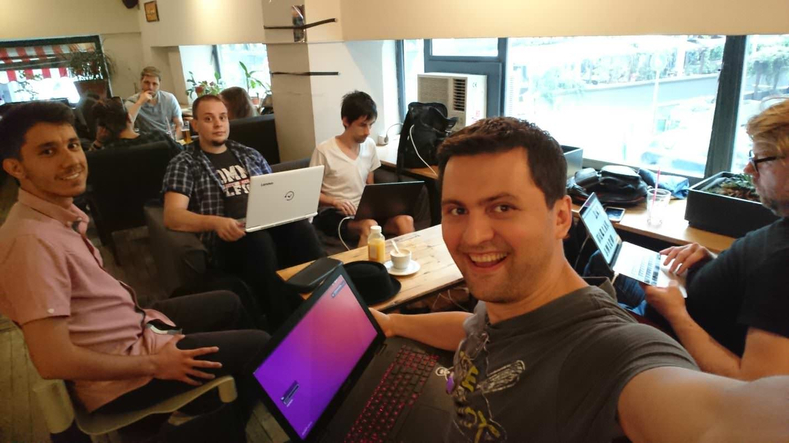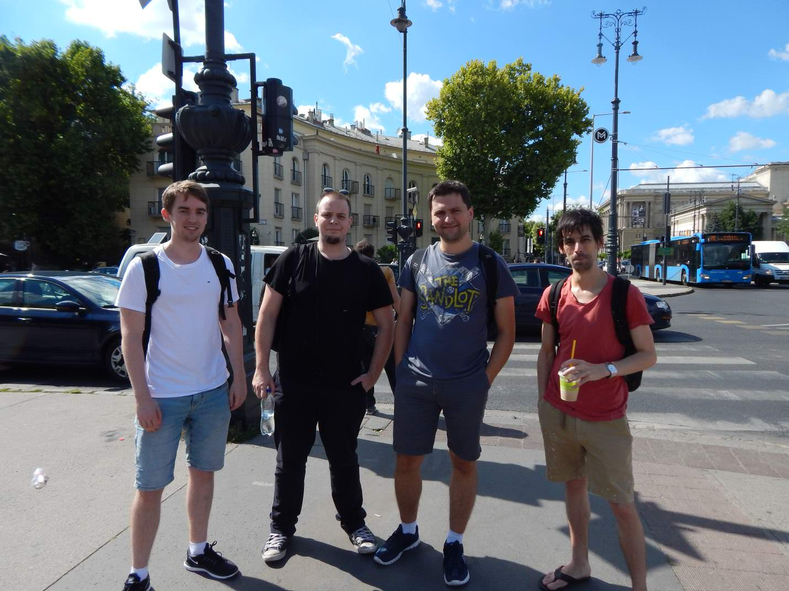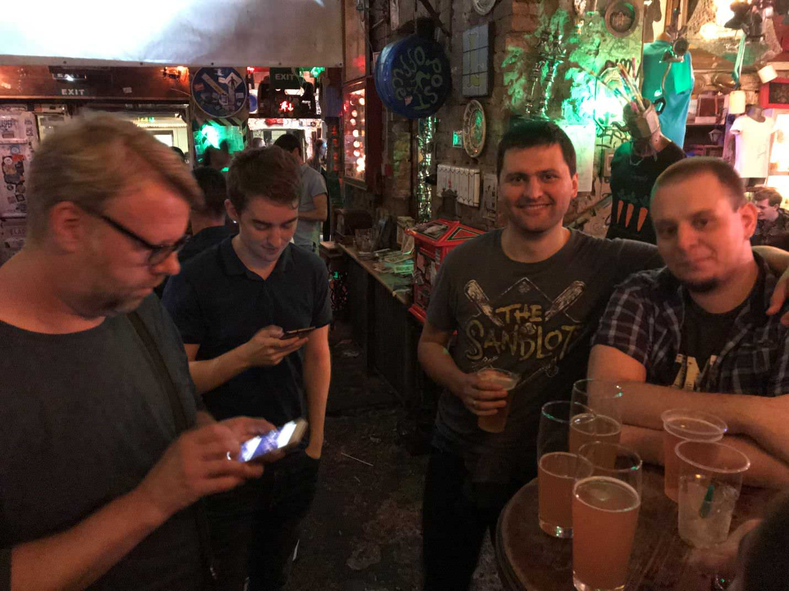 Sounds fun? Come and join us!
SecurityTrails is hiring, and if you are passionate about working in a highly-skilled remote team, contact us!

Sign up for our newsletter today!
Get the best cybersec research, news, tools,
and interviews with industry leaders