How to generate & download custom subdomain lists
Reading time: 3 minutes
We're back with new updates to our product SurfaceBrowser™.
While we're always introducing updates to this all-in-one passive intelligence tool, to help you further your intel gathering and discover data you can't find anywhere else, we're also dedicated to making browsing through IP, domain and company data easier than ever.
In this case, we'll show how you can fully generate subdomain lists and download the data to your local network.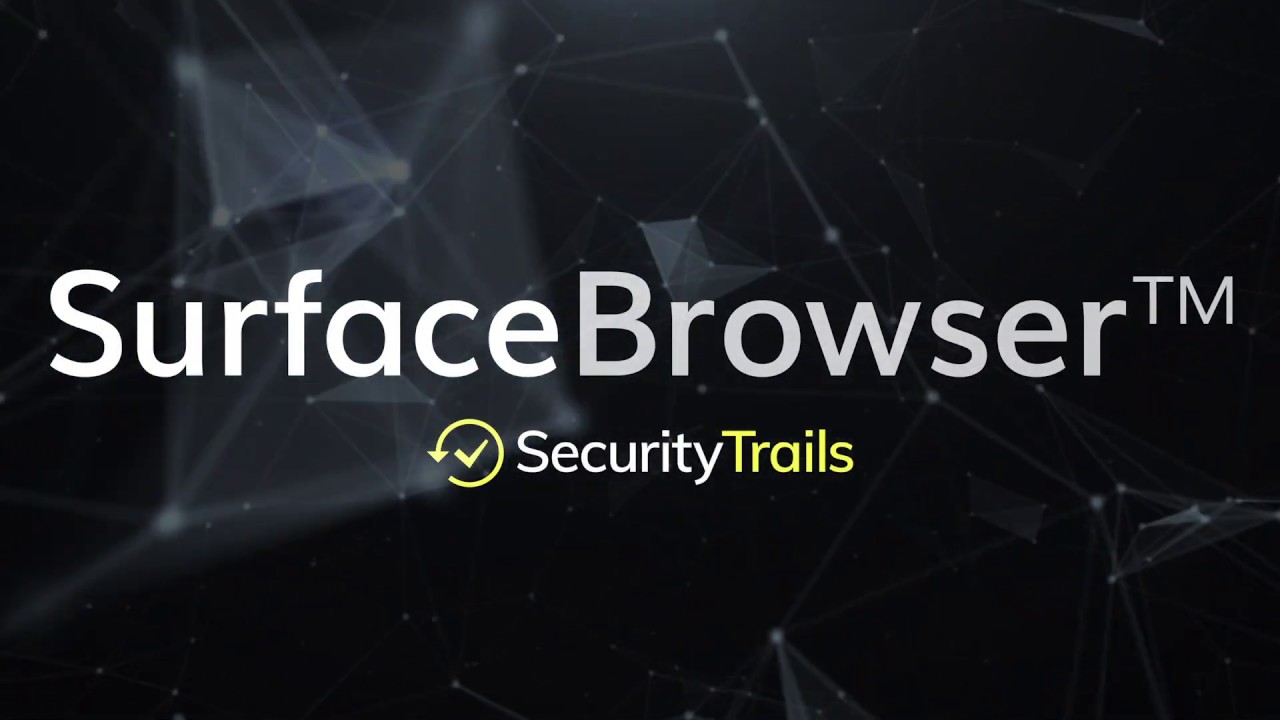 Filtering subdomains with SurfaceBrowser™

SurfaceBrowser™ is the #1 OSINT tool you can depend on when you need to find subdomains quickly. The time-saving subdomain finder feature allows you to grab all existing subdomains instantly from our passive DNS database, avoiding unnecessary delays other live tools that explore subdomains in real time might have.

Once you login into the SurfaceBrowser™ interface and start exploring any domain database, you'll find the subdomain information you need, easily and instantly.

In the example below, we explored ASUS subdomains and found a total of 243 entries:

Filtering domains is super easy—just scroll down until you see this interface. Then search and apply the filter you need.
In this case we used a common cybersecurity keyword ("my") associated with sensitive areas that often can be the front door to some interesting findings.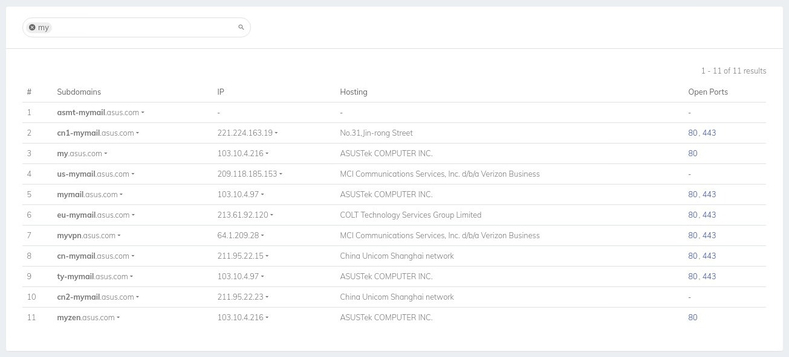 We did find a lot of interesting things within the asus.com domain name, but our intelligence passive database doesn't end there.
Downloading the results

Let's move one step forward and see how to apply advanced filters to any domain name, and then download the full list into your network.

Once we searched with our desired keyword, in this case, "my," let's explore the chosen subdomain, my.asus.com.

We can take it one step further and add advanced filters to the subdomain we want to investigate. You can use our filter keys and choose from domain, DNS, WHOIS and filtering by dates.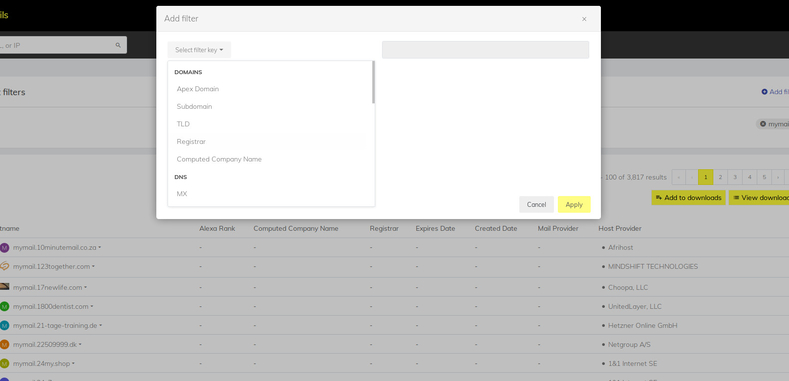 When all of our filters are set, we can add them to downloads and choose whether we want to download in JSON or CSV format.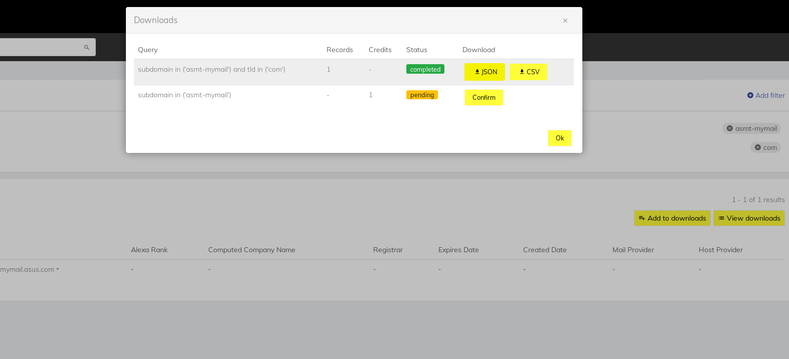 Summary

Subdomain discovery and enumeration are some of the most common tasks performed during any cybersecurity intel gathering process. By using SurfaceBrowser™ you can generate custom subdomain lists based on filters, and even better, download all the information to your own computer for further analysis.
---
If you're working at a security company or on a security team, SurfaceBrowser™ is sure to become your favorite all-in-one OSINT tool. [Book a demo][surfacebrowser_demo] with our sales team today to boost your infosec daily tasks.

Sign up for our newsletter today!
Get the best cybersec research, news, tools,
and interviews with industry leaders