Explore any IP neighborhood
Reading time: 2 minutes
In the past weeks our team has been working on a new feature that allows you to easily explore your IP neighbors.
We are talking about our new tool called IP Explorer, that will help you to identify assets of your own company, allows you to track what your competitors are up to and prevent possible spam, SEO and web performance issues. Our IP Explorer will let you discover any other websites and hosts in the same IP subnet.
Let's see how it works.
First you want to identify an IP address in the subnet that you want to explore. You can do this by simply entering a domain name inside the SecurityTrails search box at the top menu.

That will show us the A records IP address: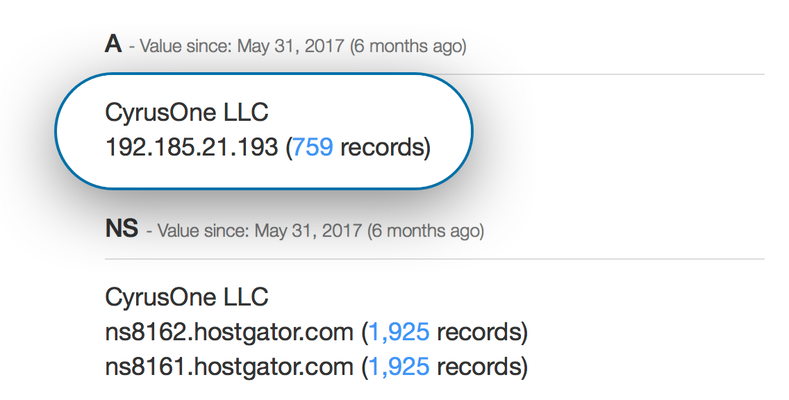 Once you have found an IP address in the subnet you want to explore, you are ready to start scanning for neighbors. Just click on the number of records and you will be redirected to the IP search results. These help you to identify which domains and hosts reside on the target network.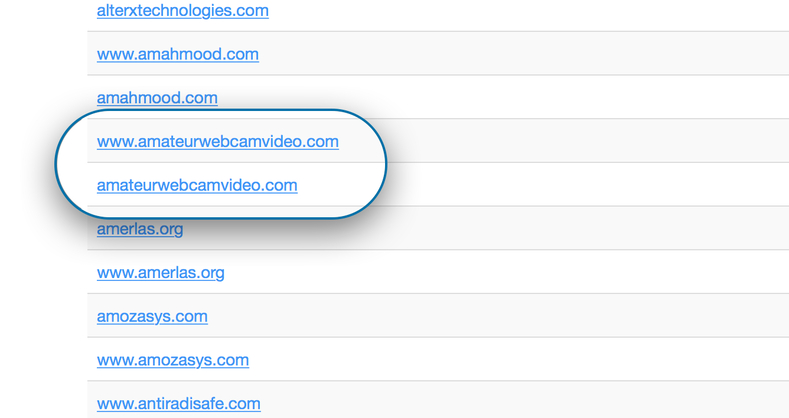 Now it is time to start the research on the IP subnet. At the top of any IP listing you will find a link called 'IP Neighbors to <IP>', as seen below: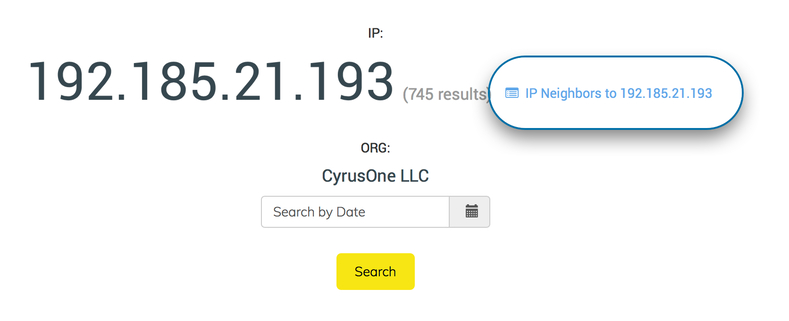 This will allow you to get access to a massive host discovery over those subnets, IP by IP, one by one.
On this example, inside only 16 IP addresses, this web hosting company managed to share the IP space between 9.5k websites. And if you look deeper into each web server list of hosted domain names, you will find that each one of them contains websites with potentially bad reputation that are easily detected over the detailed websites and hosts list.
This is a good example on how our IP explorer tool will help you to identify issues within your own network and helps you to find malicious websites on your client's network.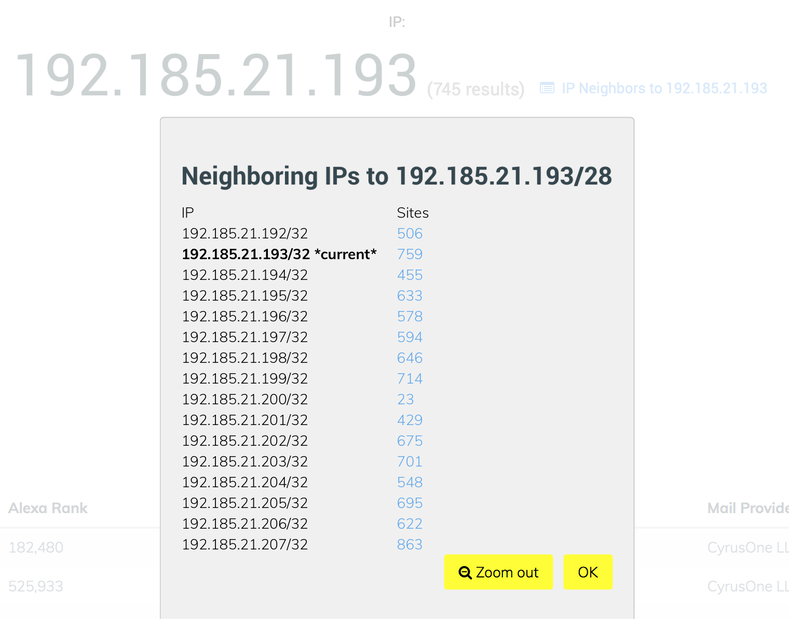 Our IP Explorer tool enables you to easily and quickly find out which of your IP neighbors should be checked out for potentially being bad websites that can harm your business reputation, if you are hosting malicious websites, or what your competitors are up to.
---
How can I test the IP explorer tool?
Join SecurityTrails today and start using the fantastic IP Explorer tool, you will be amazed on how much valuable information you can get.

Sign up for our newsletter today!
Get the best cybersec research, news, tools,
and interviews with industry leaders