Feature Update: New API Documentation
Reading time: 2 minutes
We have new API documentation. You can view it at docs.securitytrails.com. We've added new content to make it easier and get you up and running faster with the SecurityTrails API from your application.
Highlights
Change Log

We update our API frequently. The change log is a way for you to reference what is new in the API. Often times, change log entries will link to more in depth blog posts explaining how a feature works in more detail. The Change Log will contain short descriptions only to ensure you don't miss anything.
More Complete Documentation

There is now a getting started guide with examples and more content to get you started located at docs.securitytrails.com/docs/

The documentation contains real world examples and a more in-depth explanation of features, unlike our API reference which is supposed to be a place with no distractions. Generally we suggest starting by reading the documentation and once familiar with the API switching over to looking up API endpoints in the reference section.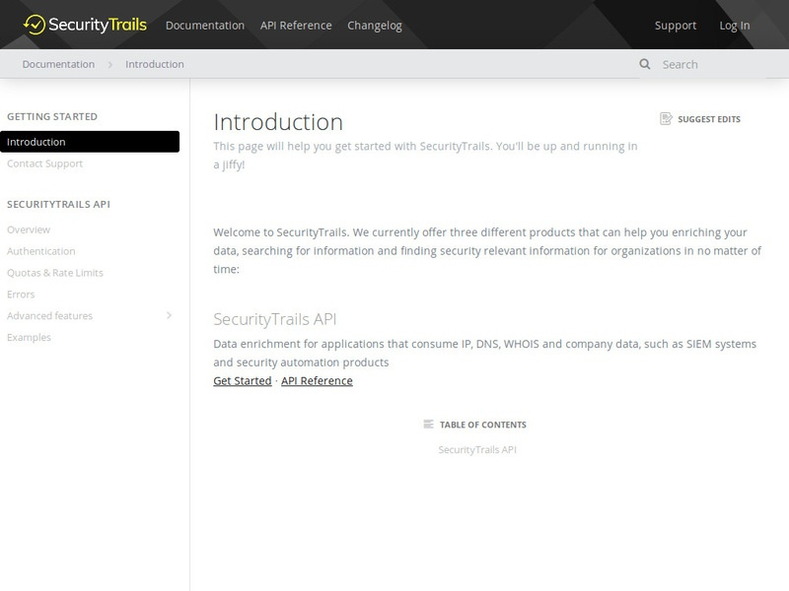 API Reference Section

The all new SecurityTrails API Reference section provides you with a detailed documentation about each endpoint, syntax highlighted visual samples of JSON responses, request code samples and the ability to test each end point directly from the docs.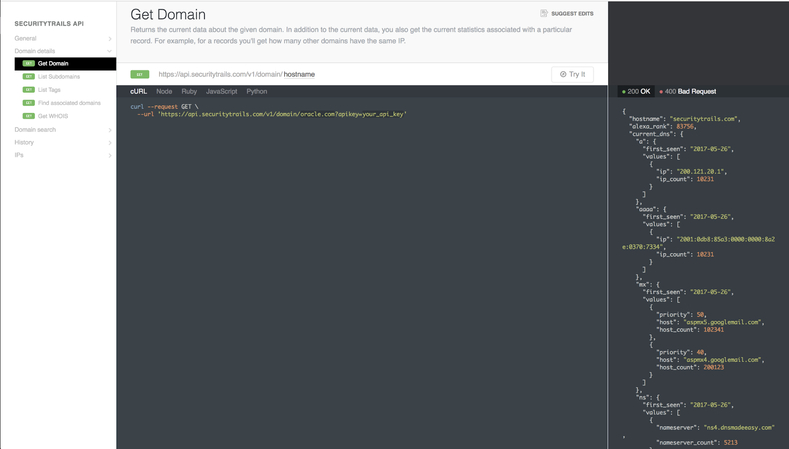 Comprehensive Search

The new search allows you to search across the documentation and reference guide. The results come up as you type - make sure you try the search to find what you are looking for!
We would love to hear feedback on the new API Documentation – please get in touch with us! We have several other product announcements coming in the next few weeks so please stay tuned.

Sign up for our newsletter today!
Get the best cybersec research, news, tools,
and interviews with industry leaders