February Product Updates: ASI Technologies & SurfaceBrowser™ IP-Blocks Downloads
Reading time: 2 minutes

Detailed Application View

In November, we rolled out our beta Explorer tab, bringing with it new and exciting capabilities. One of which was improved visual web app identification with the use of home page screenshots, allowing you to visualize screenshots of all assets.

Today, we introduce you to Detailed Application View, a new feature of the Beta Explorer Screenshots page. Access to Beta Explorer will allow you to test this significant upgrade by clicking on an item, which will bring up a window that provides even more detailed information on a given application: screenshots and detected technologies.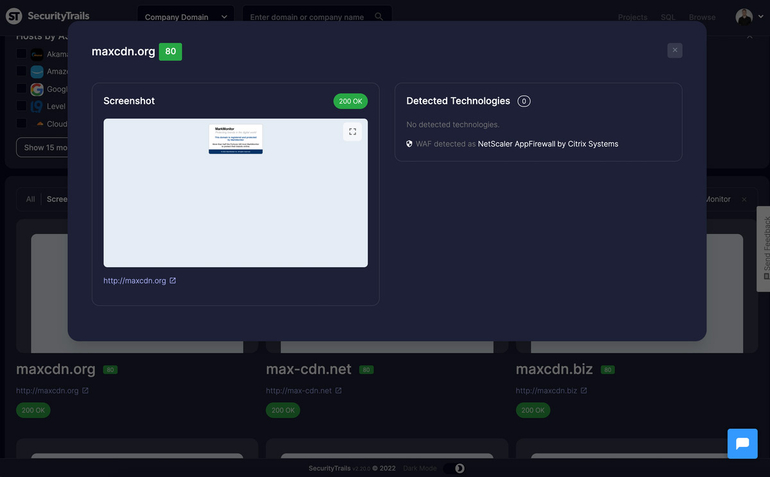 IP-Blocks Downloads

During the last year, the IP-Blocks Downloads feature within SurfaceBrowser™ was being brought back into production.

Now we're excited to finally re-release this important asset, complete with improved performance of the Downloads operation. Access to the reworked feature in SurfaceBrowser™ can be gained via the following path: /app/sb/domain/[domain]/ip-blocks. As always, you'll be able to download IP-Blocks results in both JSON and CSV format.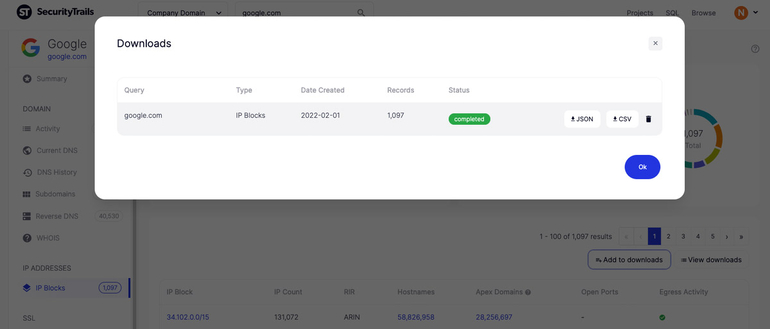 Activity Heatmap

SurfaceBrowser™ scores even more improvements, including Activity Heatmap, now added to /app/sb/domain/[domain]/activity. By using this feature you'll be able to view all newly observed assets created by day for a given domain. This provides a chronological representation of your organization's surface area, letting you visualize exactly when each asset was added to your infrastructure.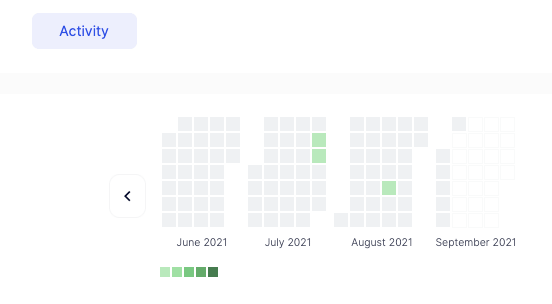 Conclusion

From the Detailed Application View which will provide deeper data points, to the IP Blocks Download which allows export of our data, to the Activity Heatmap which improves visualization and input into your ever-evolving external infrastructure, new features and improvements in ASI and SurfaceBrowser™ will provide more functionality, more data and a better user experience overall.

Take advantage of these new developments, and benefit from a new perspective into all of your digital assets, infrastructure and potential security risks. Book a demo and discover all you can do with Attack Surface Intelligence!

Sign up for our newsletter today!
Get the best cybersec research, news, tools,
and interviews with industry leaders