New SurfaceBrowser™ Features: Hosting Visualization, Tags and SQL Explorer
Reading time: 1 minutes

We are excited to announce the immediate availability of Hosting Visualization, Tags for hostnames, and SQL Explorer in SurfaceBrowser™. Keep reading to learn more about the new features and how to get them enabled on your existing account.
Hosting History Visualization

With our latest release, a new visualization graphic was added to the popular host DNS history page in SurfaceBrowser™ to better understand where a domain has been hosted.
Tags included in newly observed subdomains

Over the past few weeks we introduced Tags for hostnames. Tags are practical ways to describe which SaaS or infrastructure platform is used by any hostname, as shown in the following screencast:
SQL Explorer

You can query the data with an SQL-like language, select which fields you want and choose how the rows should be sorted, just as you would with traditional SQL. Take a look: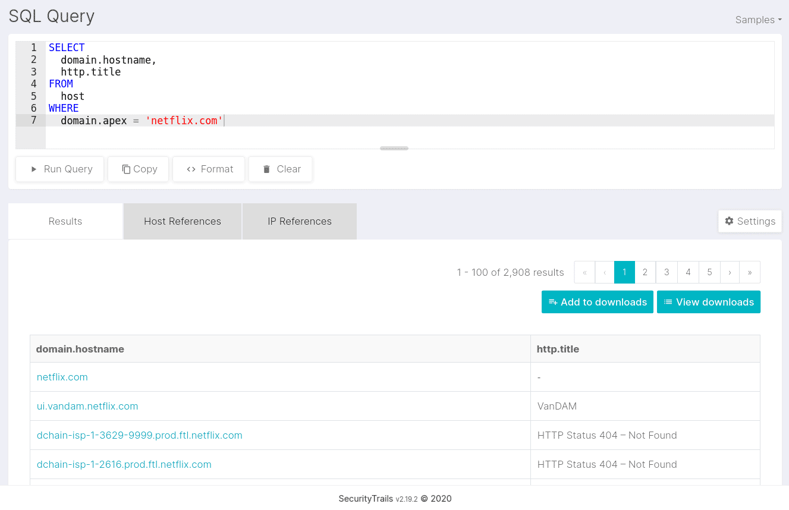 This is a preview feature, available only to customers requesting this functionality. Get in touch with our support team to enable this feature on your account.
Remember, you can keep track of every change to all our apps and products with our changelog.
Interested in any of these new features?
We will show you what SurfaceBrowser™ is about.

Sign up for our newsletter today!
Get the best cybersec research, news, tools,
and interviews with industry leaders