May Product Updates: New ASI Summary Page, Hosting Report Improvements & More!
Reading time: 2 minutes

We're excited to announce new product updates for Attack Surface Intelligence, SecurityTrails API™, as well as our SQL query-like language.
Better hosting reports

With this latest release, our engineers have been working on enhancing our Attack Surface Intelligence™ hosting report page by improving the clarity of locations. This will make it easier for you to locate your digital assets on different web hosting companies around the globe.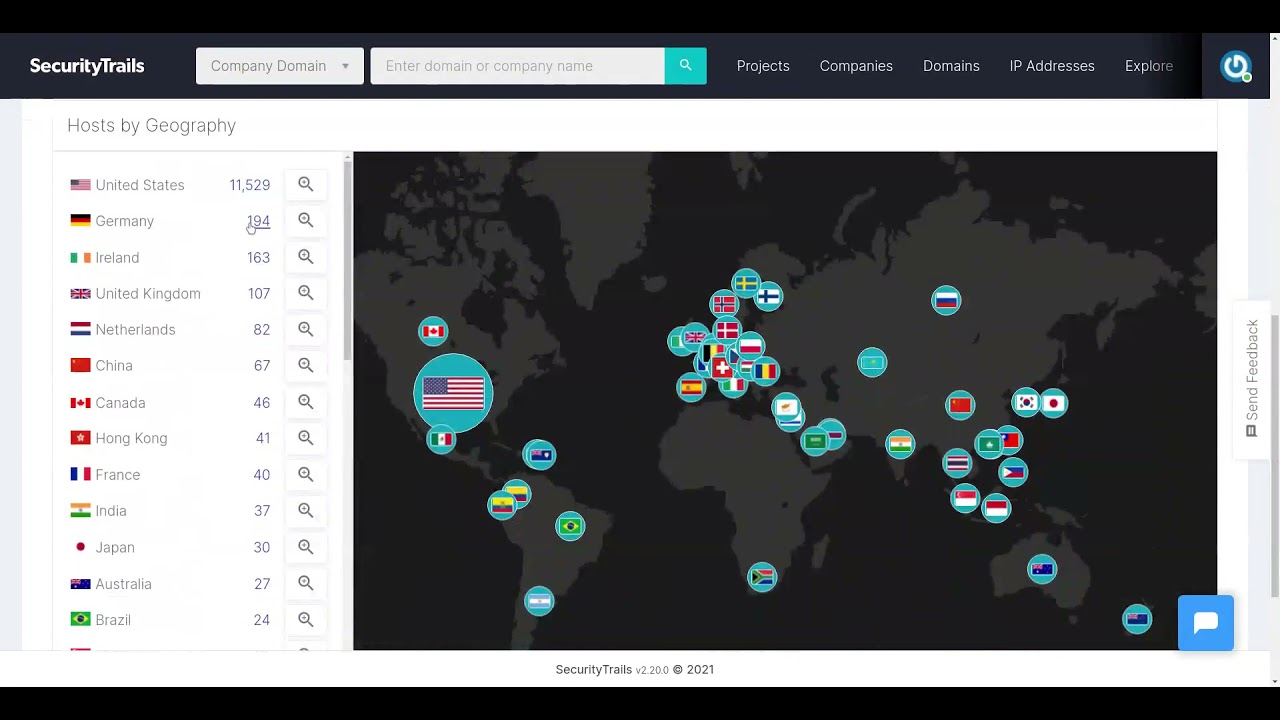 You can also browse the hosting report by provider, from our handy provider summary at the top of the report.
Improved ASI summary page

We've also worked on bringing even more data to the ASI summary page, where you can quickly look into key points about your current attack surface: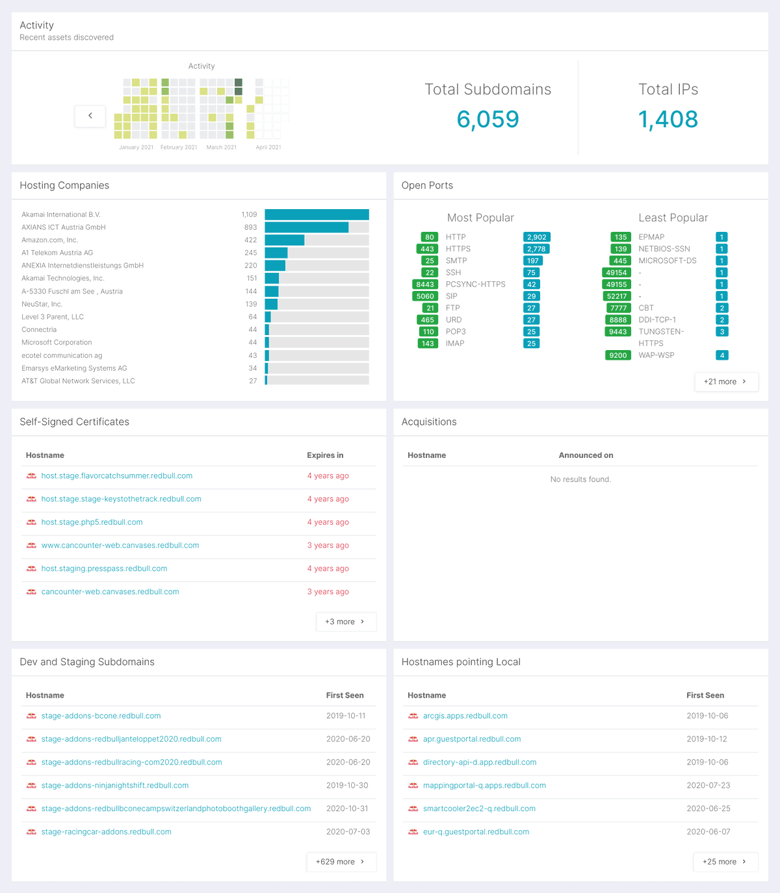 This information includes Activity, Total Subdomains, Total IPs, Hosting Companies, Open Ports, Self-Signed Certificates, Acquisitions, Dev and Staging Subdomains, as well as Hostnames pointing Local.
SecurityTrails API™, SQL query-like language and console updates

Along with updates to Attack Surface Intelligence, we've also added a new option to the console's configuration settings that lets you enable/disable compression for downloads.

The SQL query-like language has also received updates: several boolean values (is_anycast, is_local and is_bogon) have been corrected and the JARM value is now available as ip.jarm.
Last but not least, we've introduced a new include_inactive parameter for the subdomains endpoint, which allows you to filter for subdomains that currently have a DNS record set.

Remember you can keep track of every change to all of our apps and products with the SecurityTrails Changelog.

Sign up for our newsletter today!
Get the best cybersec research, news, tools,
and interviews with industry leaders