Finding the Most Popular Websites in a City
Reading time: 2 minutes
Have you ever wondered how to find the most popular websites from any city in the world?

Trying to do it the old way would be a complex process. You would have to do some serious digging to find which sites belong to a specific city, combining various SEO tools and ranking checkers to get the desired information.

Luckily, DNSTrails is the perfect all in one tool that not only combines useful DNS, IP, and WHOIS historical information, but also integrates perfectly with Alexa, one of the best platforms to measure website popularity and traffic around the world.
How can I find the most popular websites in a city?

Just follow these steps:
Go to DNSTrails.com
In the search field, enter siemens.com, or any domain you like.
Scroll to the WHOIS Information block.
In the Admin Contact column, click on the number that appears to the right of the name of the city.
Alternatively, you can always use this direct URL: securitytrails.com/list/by-city/Munich?page=1. Just change the name of the city and that's all.
Your results will be ordered starting with the most popular websites ranked by Alexa. In this example, you can see the most popular of the total of 223,943 websites based in Munich: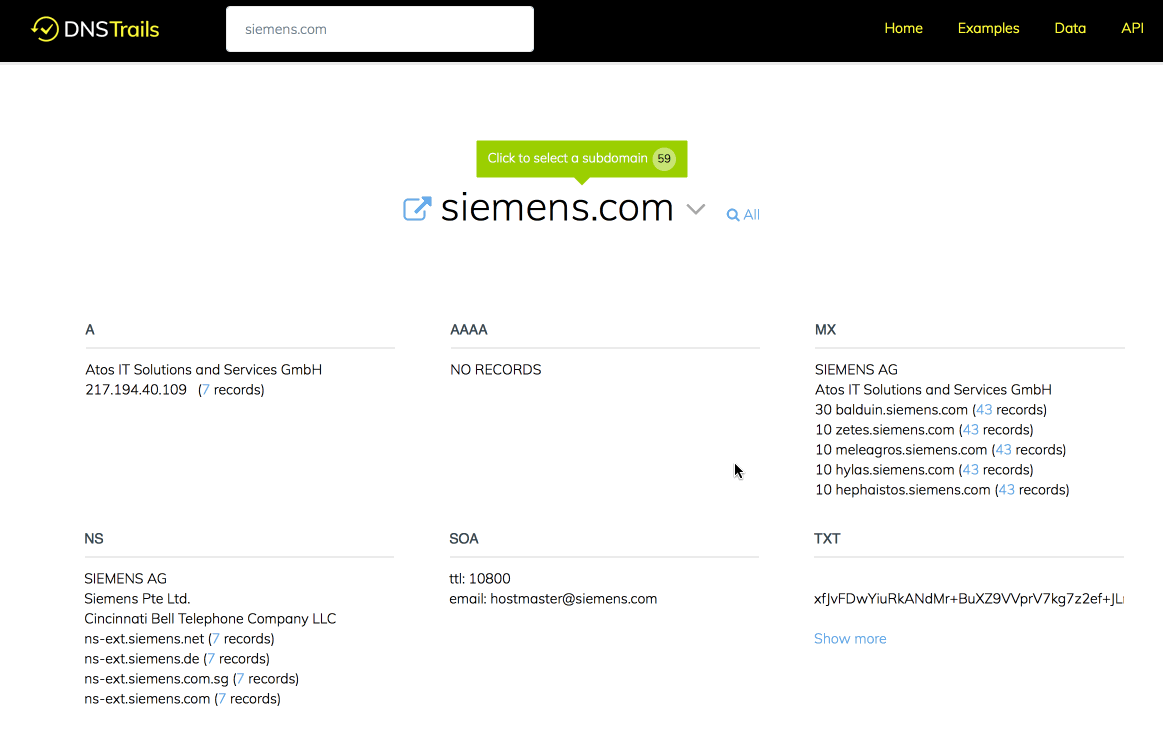 Did you know we have a cool API to integrate all these features in your own apps? Contact us to request access, and if you are using Splunk, don't forget to check out The SecurityTrails Splunk App.

Sign up for our newsletter today!
Get the best cybersec research, news, tools,
and interviews with industry leaders