Experience Upgrade: SecurityTrails Product Redesign
Reading time: 2 minutes

A new, unified look and feel

One of the first changes you'll notice is the updated Sign In interface, distinguished by our brand new light-violet color scheme.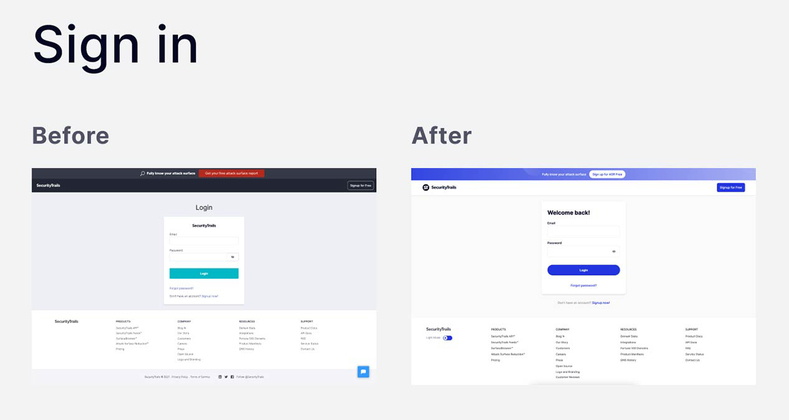 As you can see, these before-and-after screenshots indicate some truly helpful improvements. These include significant changes to the colors we use as well as the presentation of our layout design.
SurfaceBrowser™

As part of the new SurfaceBrowser™ palette, we're using high-contrast colors for the text, rounded borders and faded-style items on the left menu, and an organized approach for the rest of the pages that makes them easy on the eyes and a breath of fresh air for your research tasks.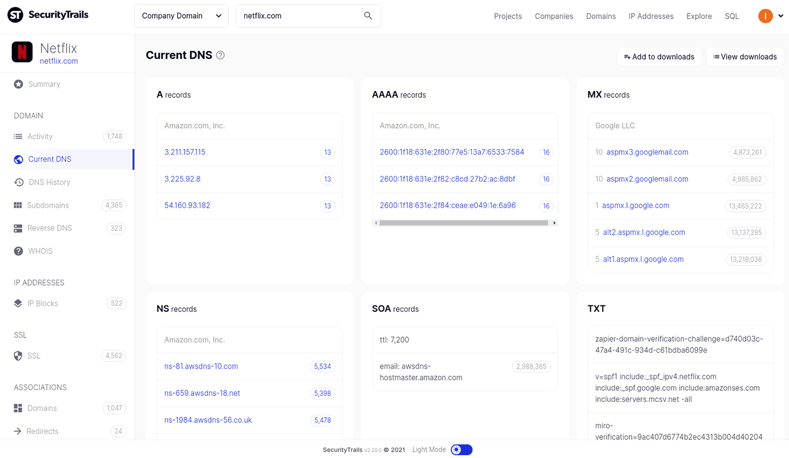 We're also introducing a new Dark theme that can be turned on by using a switch located near the footer: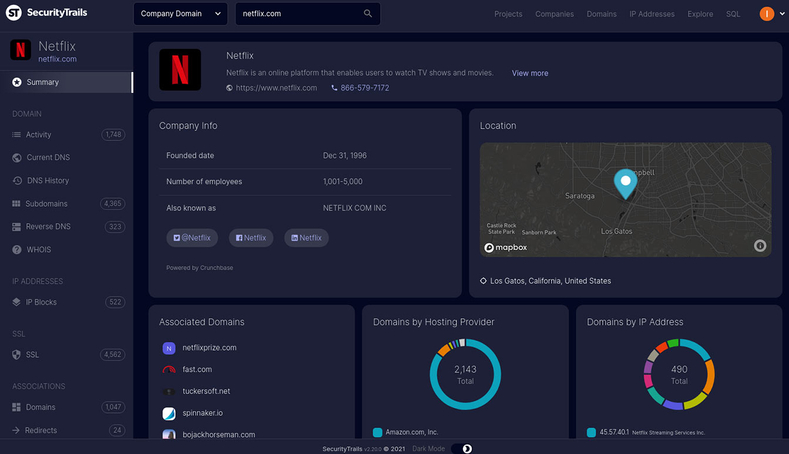 This dark mode will help to reduce eye strain by cutting down on direct light exposure. Some of our users already love it, finding interfaces and texts easier to visualize in dark mode than on a bright white screen.
ASI

When it comes to Attack Surface Intelligence, this redesign is a perfect fit for users seeking to locate the most important data in the blink of an eye, as you can see from the main ASI interface: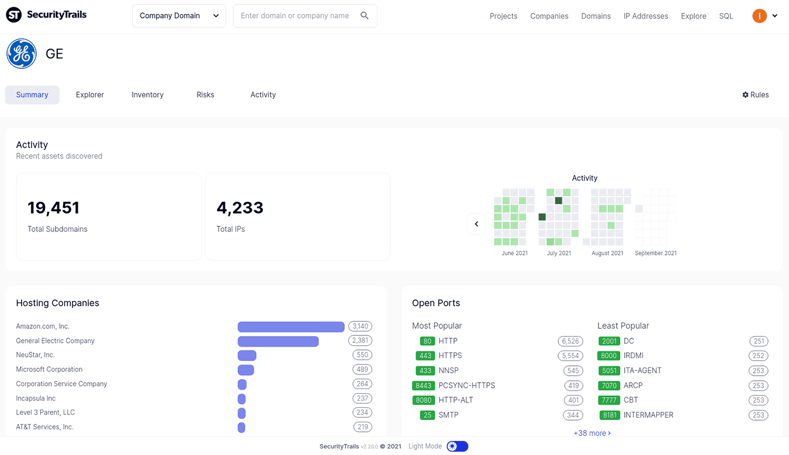 All ASI pages also use the same style by default, highlighting information from your organization in a simple and appealing way. And it looks awesome on any screenshot you want to put in your report.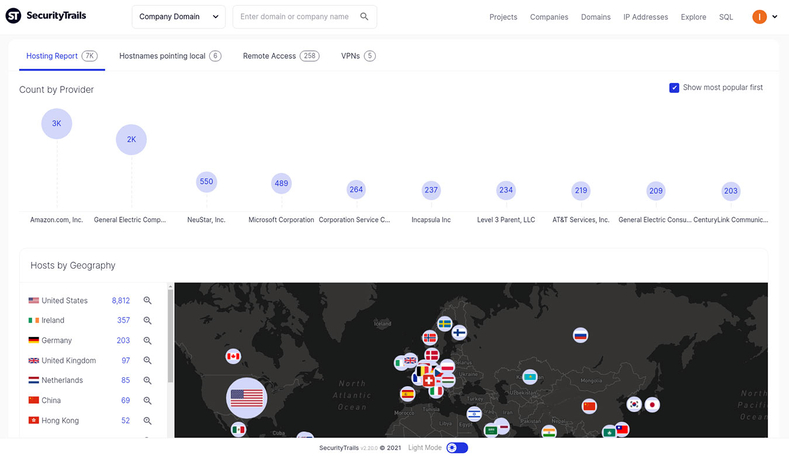 Console

The Console is also enhanced with rounded borders on corners and buttons, and our light violet backgrounds can be found on most menu areas as well, resulting in a dashboard that's solid, attractive and easier to navigate than ever before.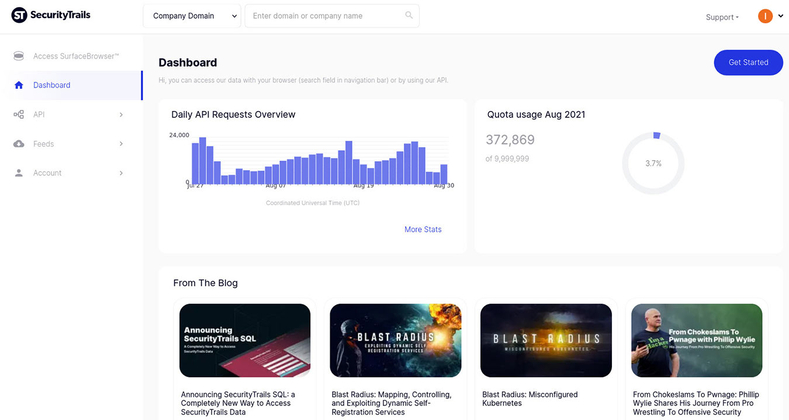 Graphics on the console also look amazing with this new color palette, making interaction with stats, numbers and general text more simple and straightforward.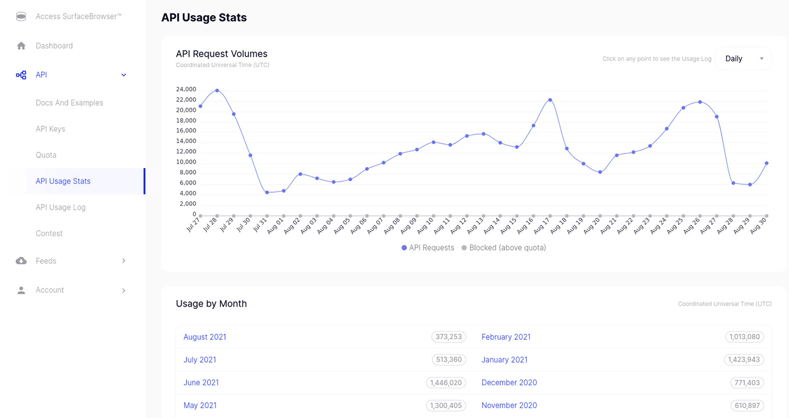 Our free web app

For those who love to enrich their security research by using our free app, we're happy to say that it has also received the same design updates, including the dark mode switch located on the lower left: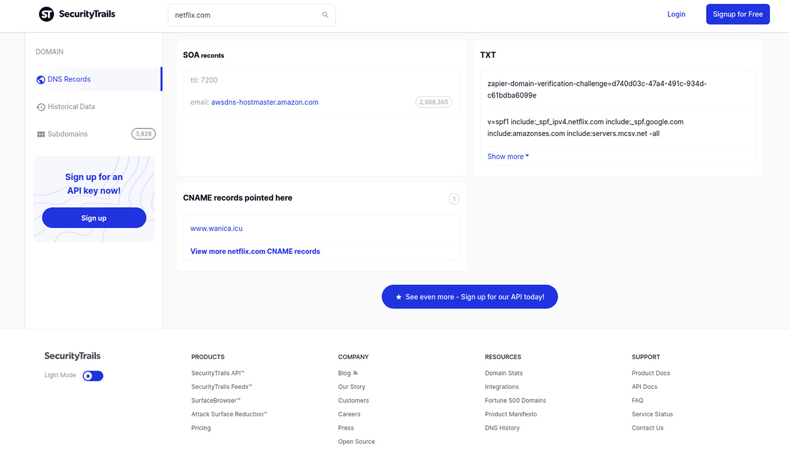 ---
We would love to hear your feedback regarding the new UX changes for our products, console and free app. Get in touch with us, and most importantly, stay tuned—because we're preparing even more exciting UX improvements!

Sign up for our newsletter today!
Get the best cybersec research, news, tools,
and interviews with industry leaders