Fun with Partial Domain Search
Reading time: 1 minutes
DNSTrails and SecurityTrails allow you to explore the details of your domain names and IPs, or the ones used by your competition as we've seen in previous posts.
But you can also have some fun discover domain names related to specific keywords you have in mind.
This new feature allows you to discover keyword specific based domains in just seconds, let's see how to have fun with DNSTrails.
Move to SecurityTrails.com
Enter any keyword on the search box, like "hacker" or "api".
You will get instant results for those keywords from our domain database, like the ones you see below: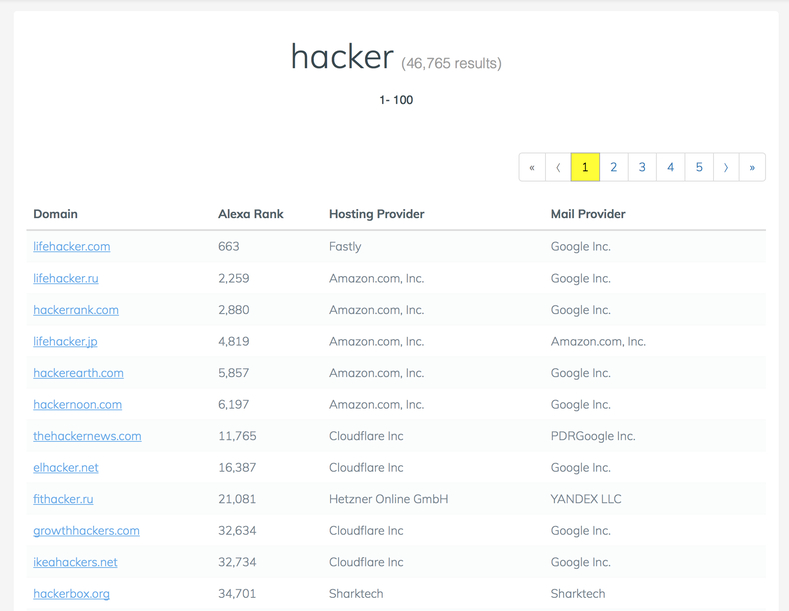 This time we tried API as keyword, and this was the result, all domains who contain "api" inside their names. You will also get Alexa global Rank, who the Hosting & Mail provider is.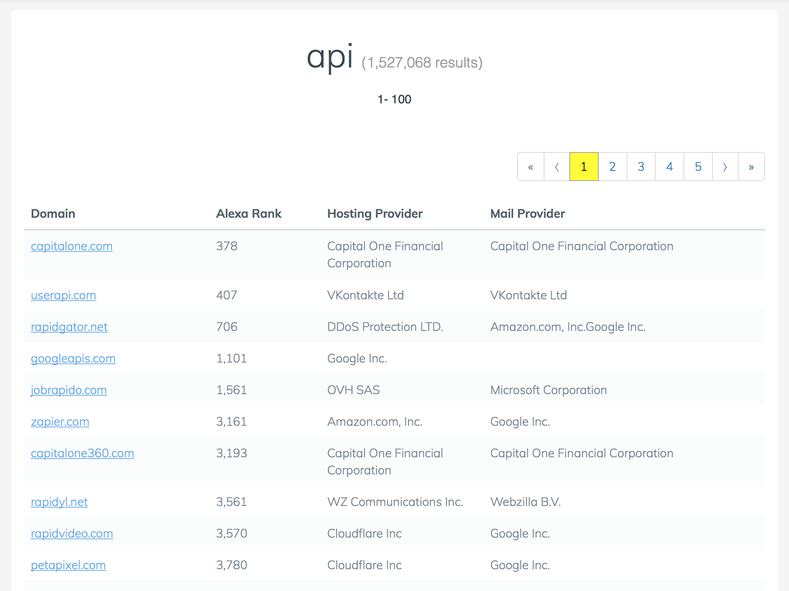 Explore SecurityTrails any keyword related domain names to find details about your competition, discover new possibilities, or just start having fun with our intelligent domain database.
If you like DNSTrails features you will fall in love with SecurityTrails, sign up and explore many more cool features like this.

Sign up for our newsletter today!
Get the best cybersec research, news, tools,
and interviews with industry leaders