How to Find Associated Domains and Domain WHOIS Information Using SurfaceBrowser™
Reading time: 3 minutes
In previous articles, we've shown you some of the powerful features of our enterprise-grade product SurfaceBrowser™, such as How to analyze SSL certificates. We've also written about the new Explore feature, that allows you to jump between different data-sets of information from our intelligence database. Today we will dig into two additional features: SurfaceBrowser™ Associated Domains and WHOIS historical information.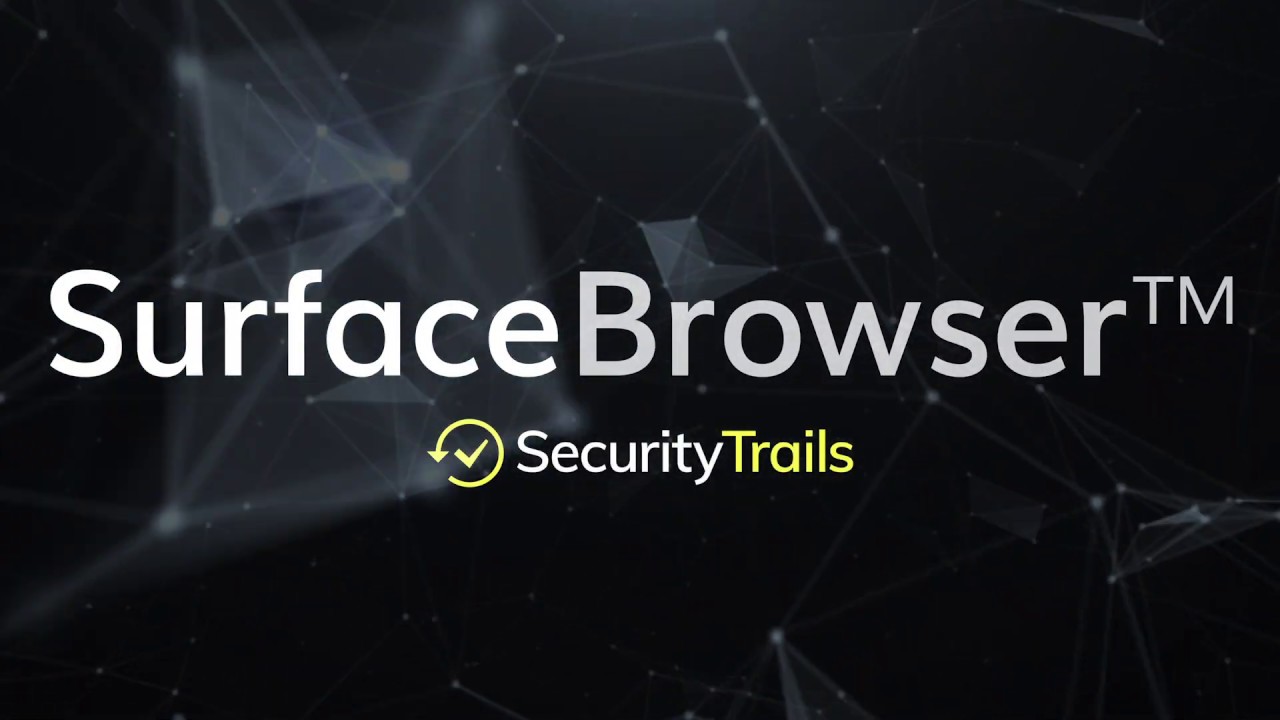 Discovering Associated Domains

Most tech-savvy related users know how to detect who's the owner of certain domain name, it's an easy task if you use any online WHOIS services, or while using the whois command from MacOS, FreeBSD, or Linux.

This is useful when you are investigating one single domain name during a cybersecurity fraud or phishing investigation. But what happens when you need to find out if there are more domains associated with that same person or company?

Crossing data between WHOIS information tools, reverse WHOIS records, domain IPs, and such would take you hours, if not days. That's why we've built what we call Associated Domains, it's a utility that will help you to build up a map of all the domains owned by the same organization or person.

By querying our intelligent database you will be able to summarize the results by the registrar, organization name, domain creation or expiration year, and also know the total number of associated domains, organizations and different TLDs of the associated domains list.

The results for each hostname will be displayed showing information such as Alexa rank, company name, domain registrar name, expiration, and creation date, as well as mail and web hosting provider.

By clicking each hostname name you will be allowed to view each hostname summary information, open the hostname URL in a new window, or view the WHOIS and DNS history for each domain.
Exploring WHOIS information

SurfaceBrowser™ is useful not only to extract information about SSL certificates and Associated Domain names, but it's also one of the easiest ways to know who's behind each domain name.

By querying our WHOIS history database, you will be able to get valuable information related to the domain ownership, including domain history for the past ten years.

Exploring historical WHOIS records is easy with our simple domain timeline; you will be allowed to jump into any WHOIS historical records and compare domain registrar information, WHOIS registrant, Admin Contact and Technical Contact information for each year.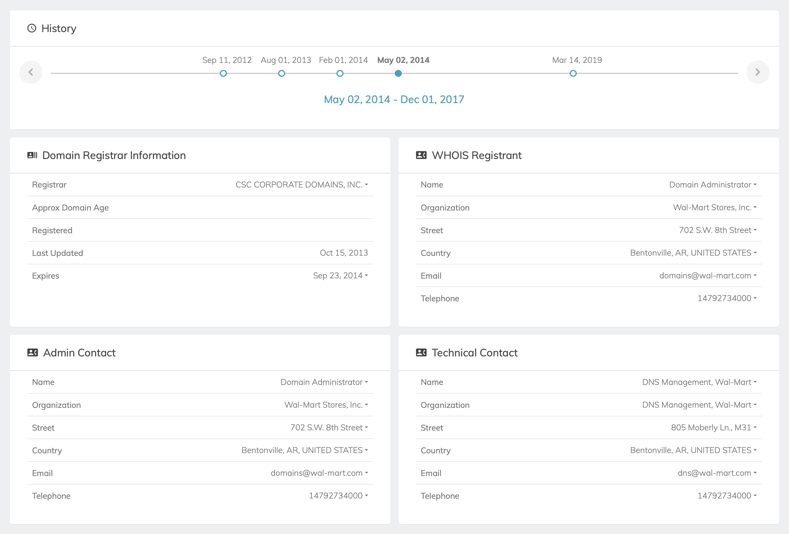 Are you interested in WHOIS historical records? Learn more about how WHOIS history can help you in your daily cybersecurity investigations from a previous blog post: WHOIS History: The Importance of WHOIS Records in the Infosec Industry.
Conclusion

SurfaceBrowser™ is one of the most complete IP, DNS and domain tools to get all the valuable company intelligence data you need when you are performing any type of security investigation.

Whether you work for a public or private cybersecurity agency, SurfaceBrowser™ can help you to discover all the surface data from any company within seconds, saving days of work, in contrast to working with other manual cybersecurity tools.
---
Book a demo with our sales team today to start exploring our intelligent cybersecurity toolkit.

Sign up for our newsletter today!
Get the best cybersec research, news, tools,
and interviews with industry leaders