Product Update: SurfaceBrowser and Stats
Reading time: 2 minutes
Today, we're presenting a series of updates to SurfaceBrowser™ product and the free tools on SecurityTrails.
SurfaceBrowser™ Feature Updates
Pivoting

You can now pivot around all sorts of items in the interface including: Registrar, Registration and Expiration Dates, Domain name.

For example, you can pivot right to the historical WHOIS of a domain: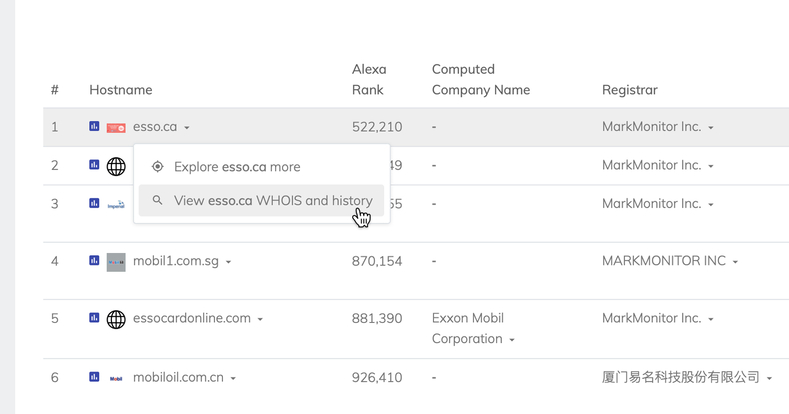 Download to Export

You can now make lists and filter them for export across all of our domains and subdomains. Whether you want all subdomains for a given domain or all domains registered on a certain date from a specific registrar, you can easily do that now. Files are signed and generated on S3 in the background.

Viewing IP information

All IPs are now becoming clickable. Once clicked you can see geolocation, reverse DNS, IP ownership information and a map to help give more context to IP addresses.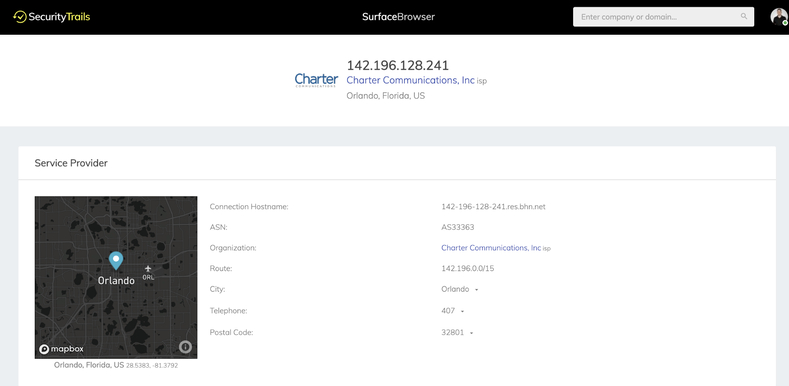 More Filtering and Explore all Domains

You can filter by many new items: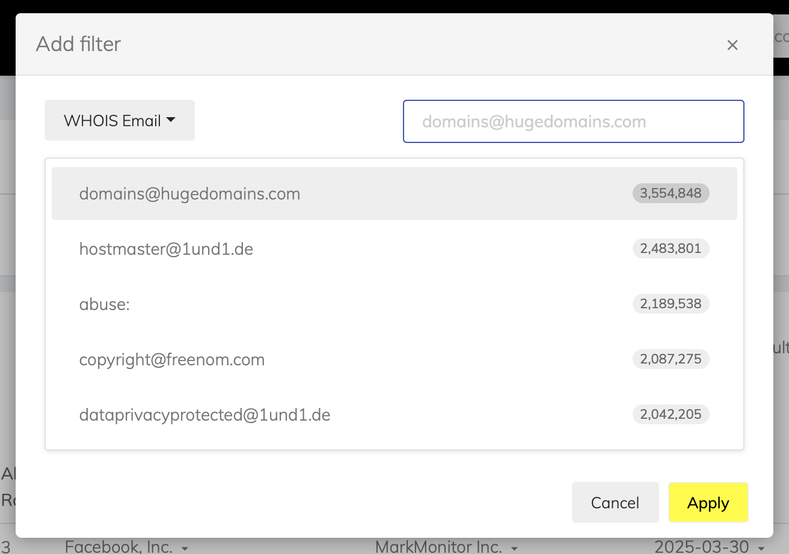 And even explore all domains (sorted by Alexa ranking):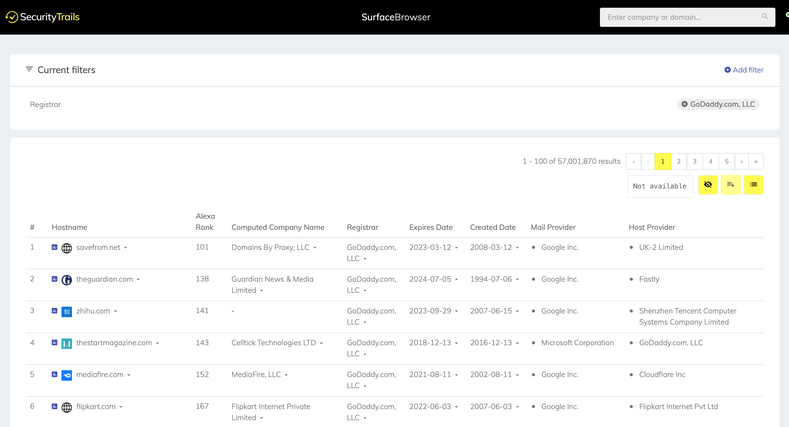 (Experimental)
Egress Traffic

We have a prototype where you can see User Agents from egress IP addresses. You can determine the security hygiene and VPN locations within IP blocks.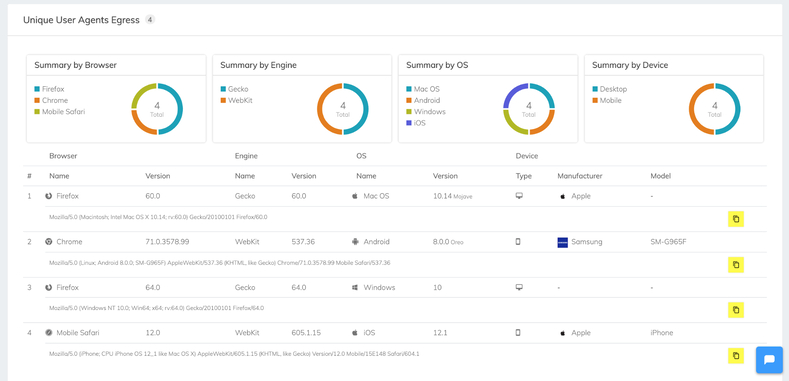 Charts

To make the interface more visual, we've added charts around the listing pages in the filtering.

Thank you to all the users that continue to send in feedback to make the product better. We're under very active development and will have more updates to share soon.
[widget=bookdemo /]
SecurityTrails.com Website
New Public Stats

We have some exciting new features we'd like to share with you. First is with our stats page. We've added more transparency to how our backend works. You can view it at:

[Securitytrails.com/stats][stats]

Reskin of Public Website

We've done a refresh of the free app on the public website. It's a little more modernized and easier to maintain.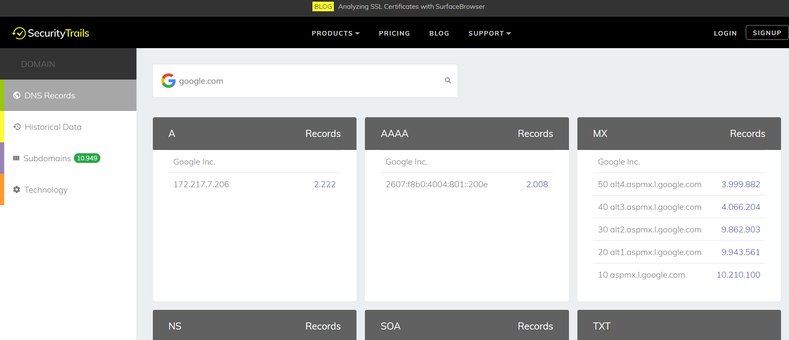 Drift on Public Website

We're now using Drift as our live chat application on the public website to add more interactivity for requests. Please feel free to contact us.

Sign up for our newsletter today!
Get the best cybersec research, news, tools,
and interviews with industry leaders