Company News
We aim to provide a complete internet inventory—and if we want you to rely on us for comprehensive security data, it's important to keep you informed during our ongoing quest for the perfect solution.
In this category you'll find recent news about our company, data, investments, recent security research, meetups and much more.
This includes write-ups from our team retreats as well as all company-wide updates on our new promotions, updates about our domain discovery pipeline and announcements regarding all of our new integrations and wrappers.
Stay informed about everything going on at SecurityTrails!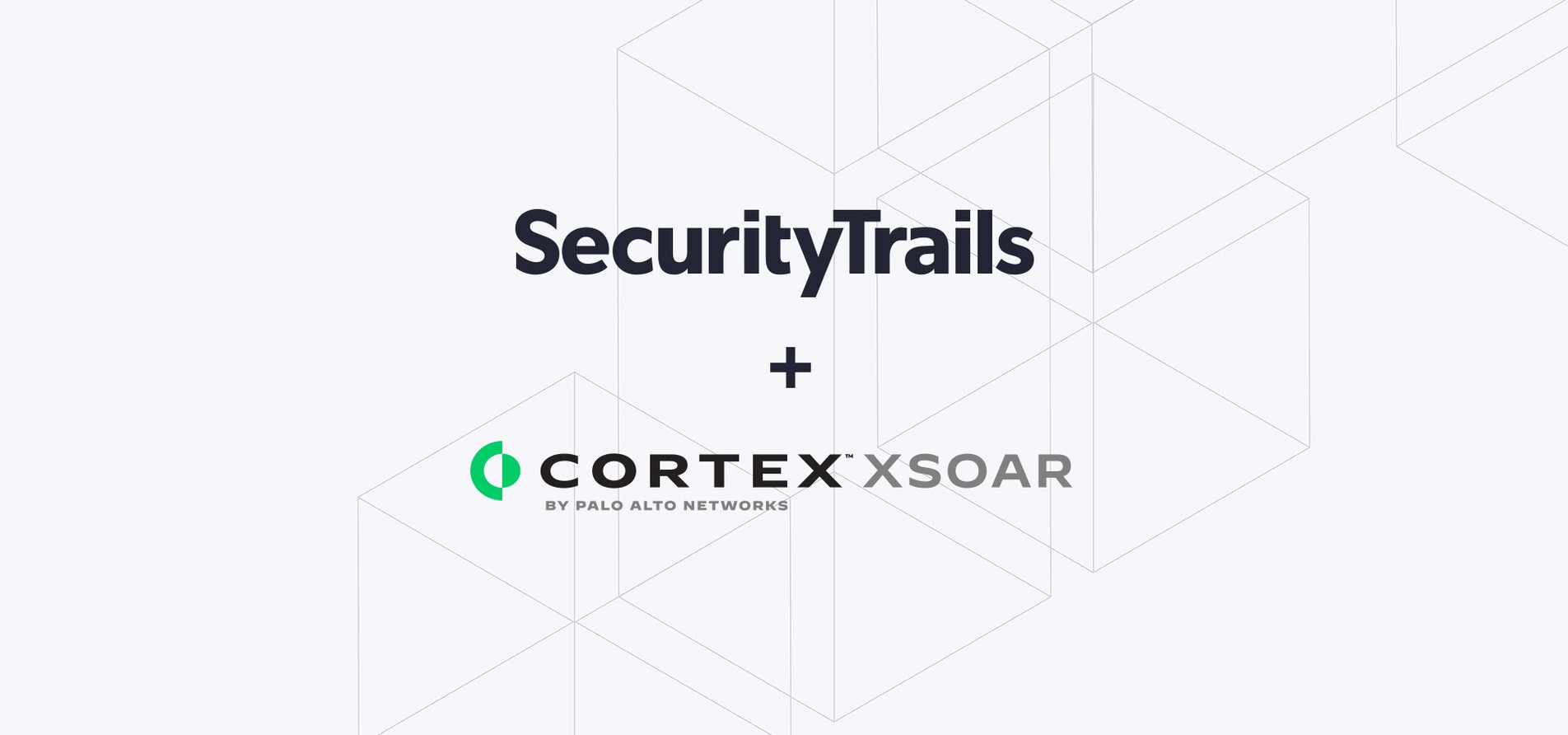 SecurityTrails Blog · Sep 30 · by Esteban Borges
Palo Alto Networks Cortex XSOAR now has access to The Total Internet Inventory. ™
SecurityTrails' 125,000 users can now integrate with the leading SOAR platform.