Press
As much as we value transparency in our data, we also value transparency in showing you the path and mission SecurityTrails is on. With our first round of investments we've decided to tell our story to the media in the most effective way possible.
In this category, you'll find press coverage and press releases about our products, services and investments as well as all the significant news there is about our company.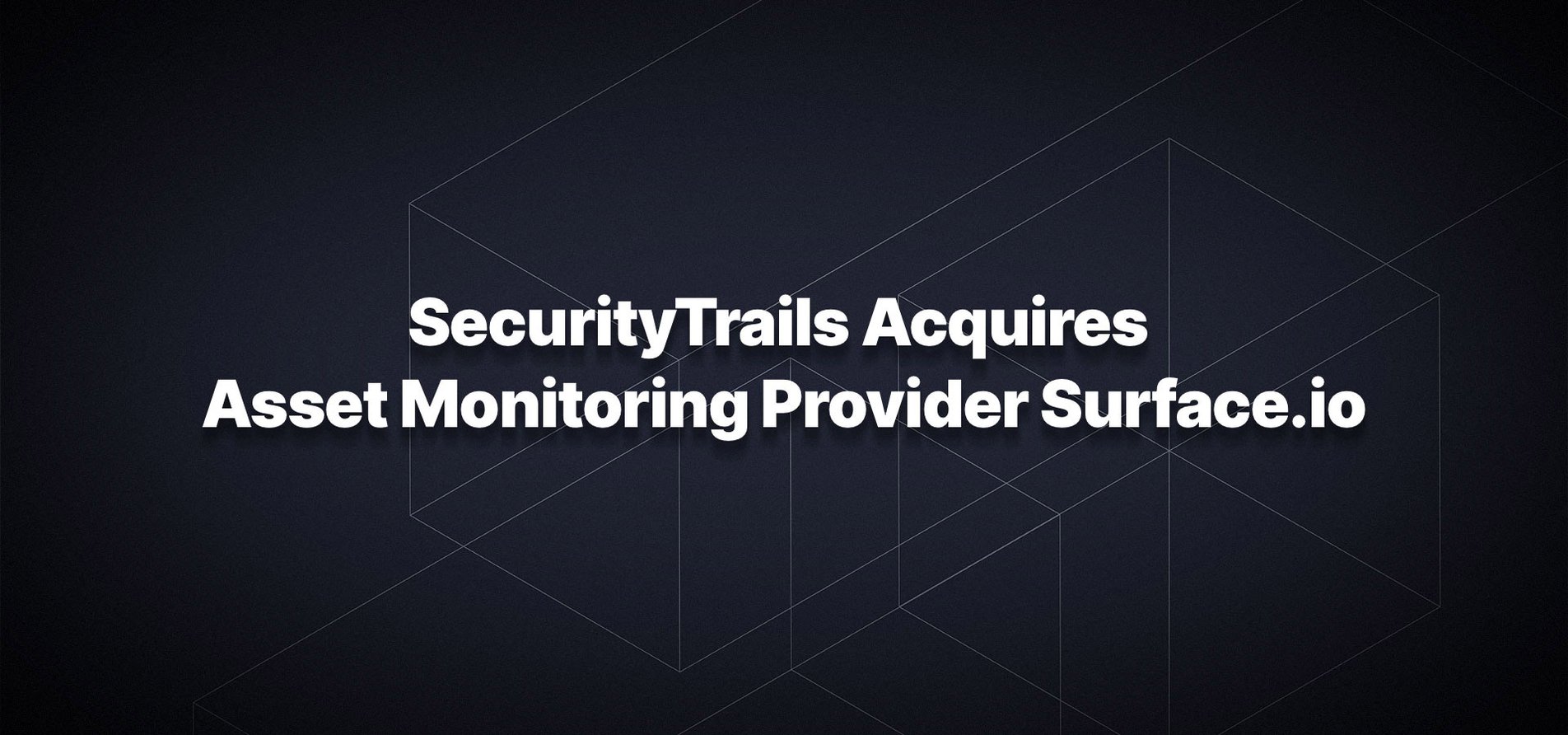 SecurityTrails Blog · Sep 23 · by Sara Jelen
SecurityTrails Acquires Asset Monitoring Provider Surface.io
ORLANDO, FL, September 14, 2021 - SecurityTrails, the Total Internet Inventory, announced it has invested in the enterprise-ready asset monitoring provider Surface.io in an effort to deliver continuous attack surface monitoring through their Attack Surface Reduction platform.