Product Updates and Use Cases
Transparency about our data is a top priority—including what we're doing with it and any quirks we find along the way. This is why we keep a regularly updated Changelog where you can see everything our engineers bring forth, from product updates and launches to bug fixes. We also keep everything fresh on the blog in the Product News category, highlighting all release updates and changes to keep you fully informed about our products and what you can expect from them.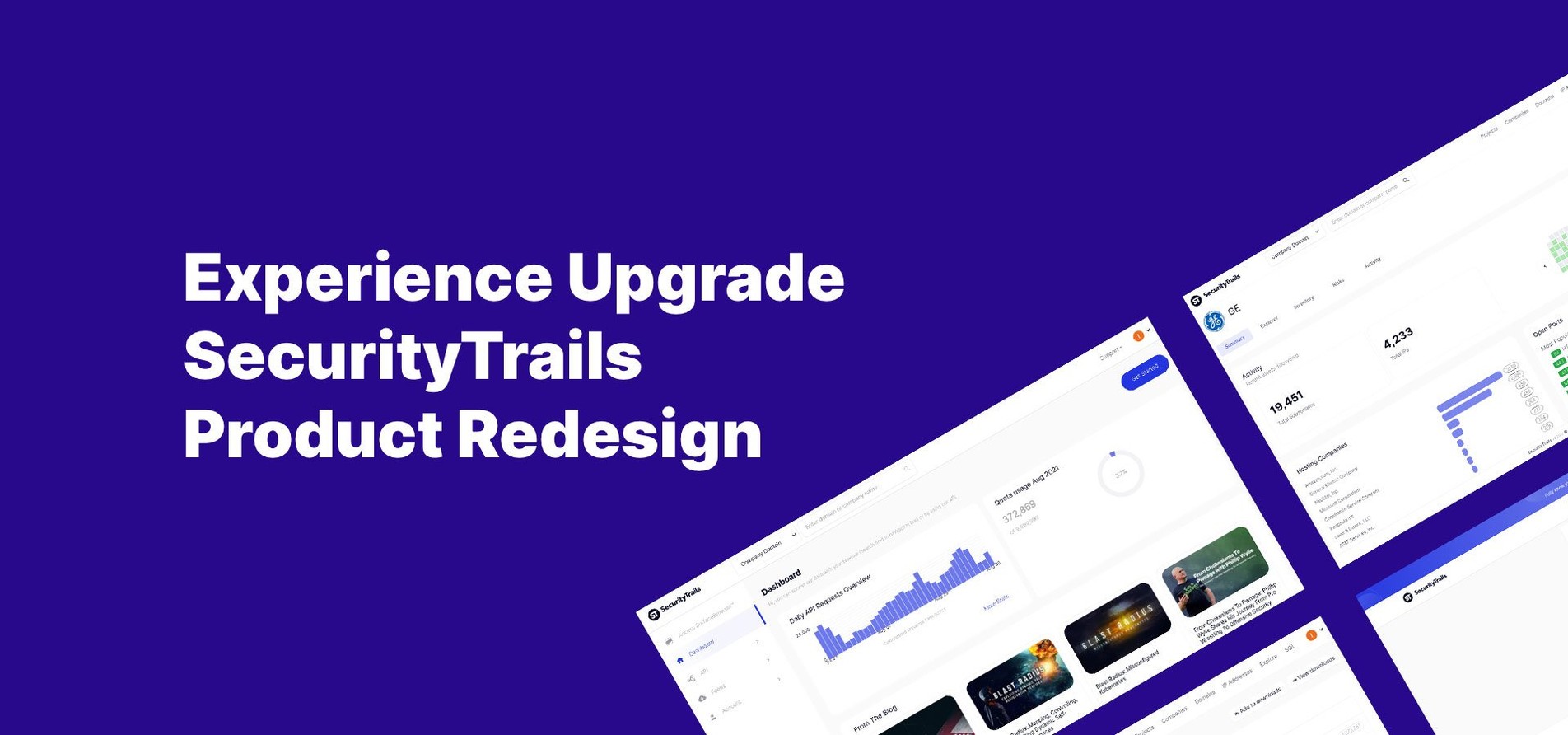 SecurityTrails Blog · Sep 08 · by Esteban Borges
Experience Upgrade: SecurityTrails Product Redesign
Last week we announced the general release of SecurityTrails SQL. And today we're excited to let you know that we've been working on improving the overall UX experience of many of our products with a new, unified design.