SecurityTrails Engineering Retreat: Bali
Reading time: 5 minutes
With all the growth SecurityTrails has been experiencing this past year, and being a fully remote company, many of us have yet to meet all of our fellow team members.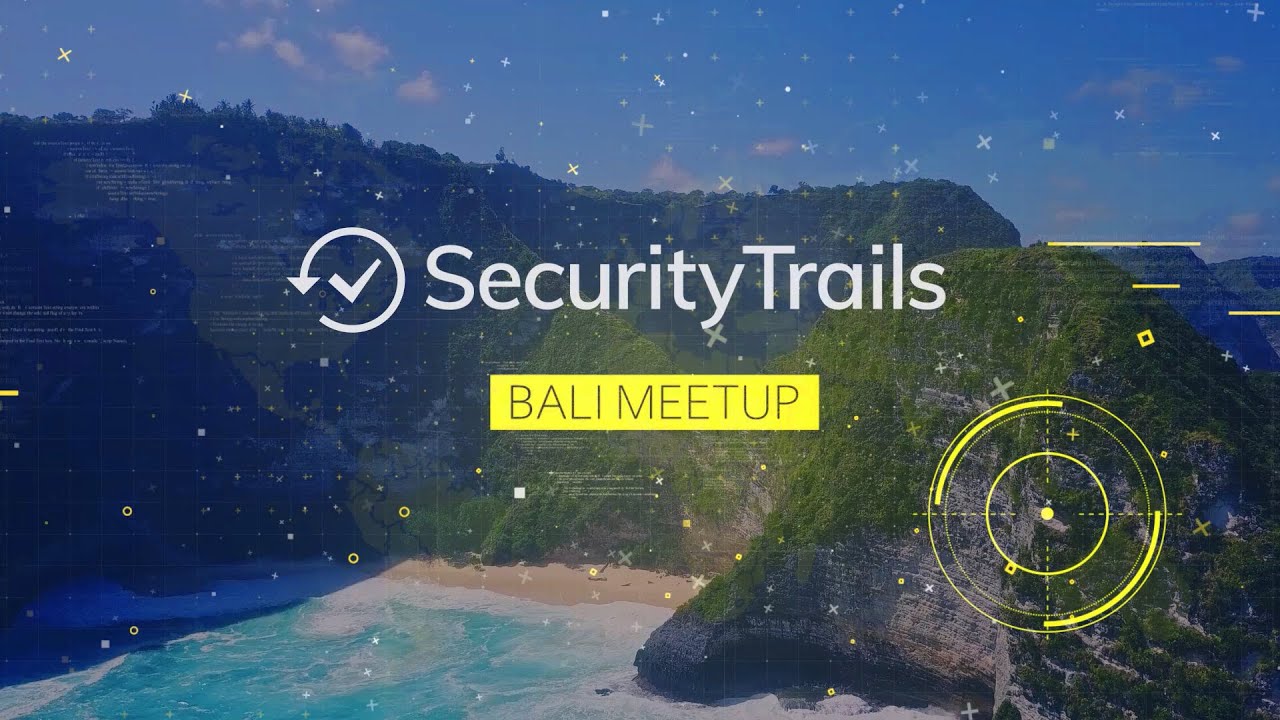 When a company is still in its early stages, we tend to put much of our focus on building and perfecting our products. It might feel like there's no time for anything other than work, but that's when it's time for a company retreat: on this occasion, for the entire engineering team!
So far, we've had team meetups in Las Vegas, Budapest and Belgrade, but at the end of 2019, a year with many milestones achieved and exponential growth, we decided to ditch urban living for the island of towering volcanoes, coral reefs and white sandy beaches. On the third of November, our engineering team packed their bags and headed to "the island of the Gods"—Bali.
For a full week, our engineering team put real effort into new projects, products and technologies and shared their skills, but work is never the main objective of our team retreats. It's in having the opportunity to meet team members face-to-face, to learn everybody's characters and quirks, to bond with one another and simply connect as people.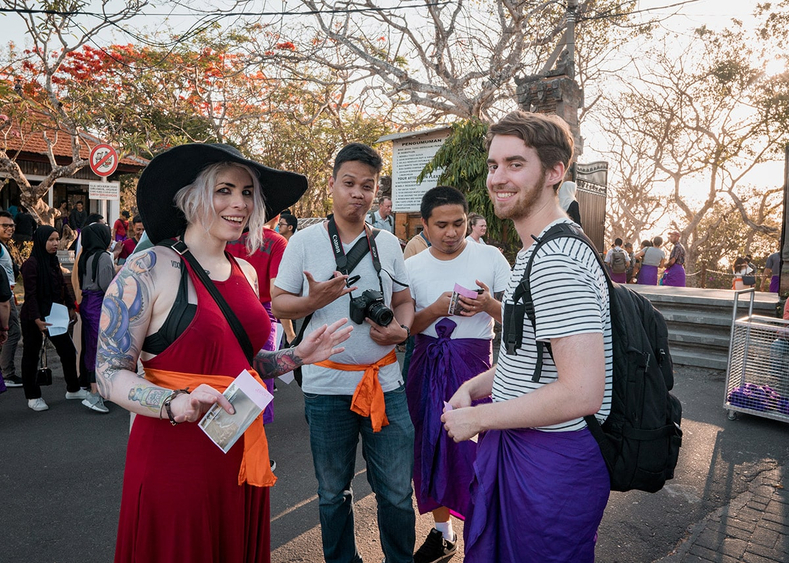 What we did in Bali

Nine of us, all from different parts of the world (the U.S., Serbia, Ukraine, the Philippines and Germany), packed our bags and headed for Bali.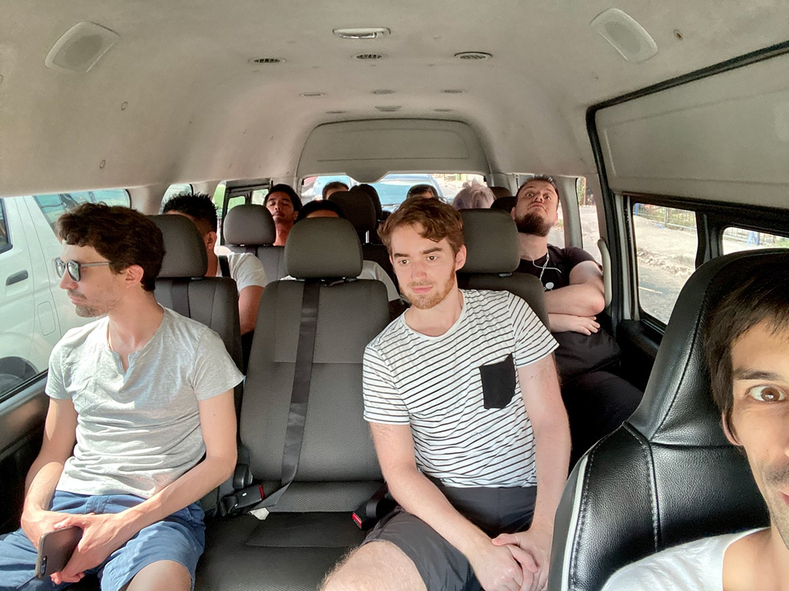 Our Co-Founder and CTO Courtney Couch booked us an amazing villa in the Nusa Dua area, where we worked, held one-on-one meetings, enjoyed long philosophical discussions, chilled by the pool and shared delicious meals prepared by our very own chef.
As many of us generally keep later hours to fit in with our team's different time zones, getting up early in the morning to work took some getting used to for a few of us (as you can see).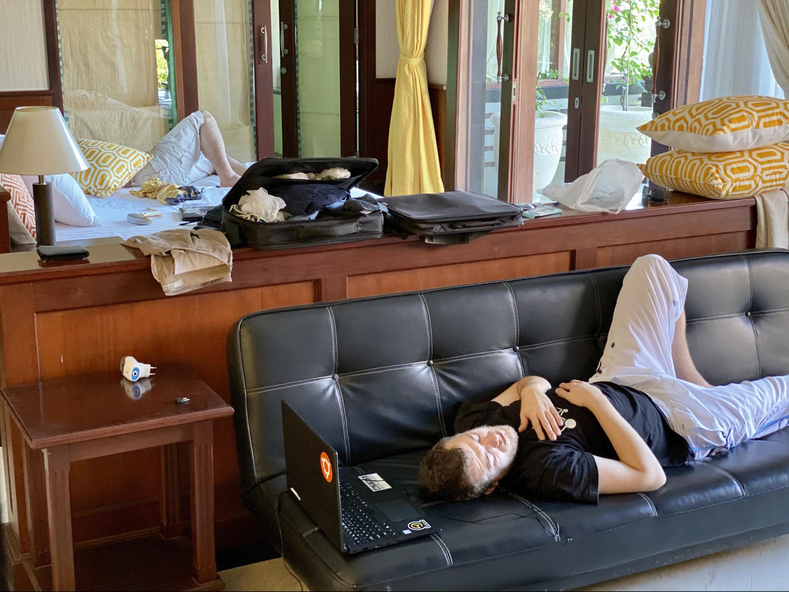 The entire villa was reserved exclusively for SecurityTrails and the chef prepared all three meals right there. But that didn't keep us from exploring Bali!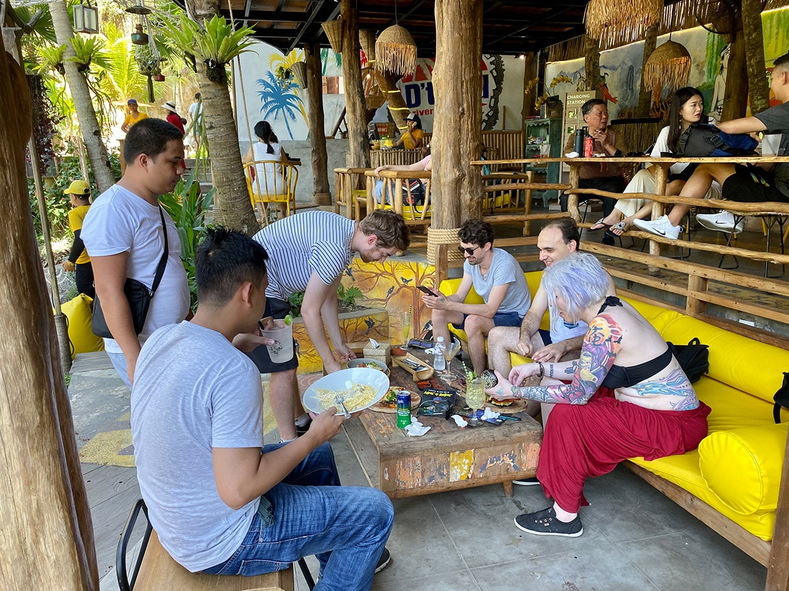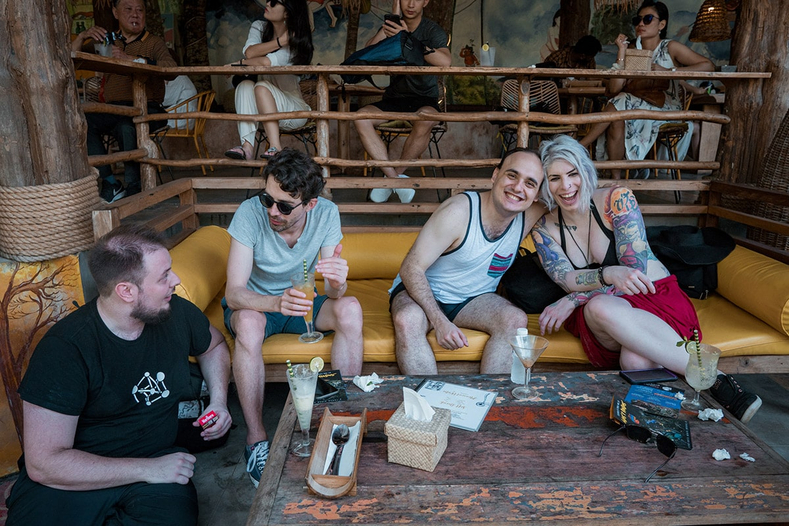 We went to Uluwatu Temple, an important landmark believed to be one of the six key temples considered Bali's spiritual pillars. The temple has some of the best views of the Indian Ocean and being at Bali's west, the sunsets alone are worth a visit.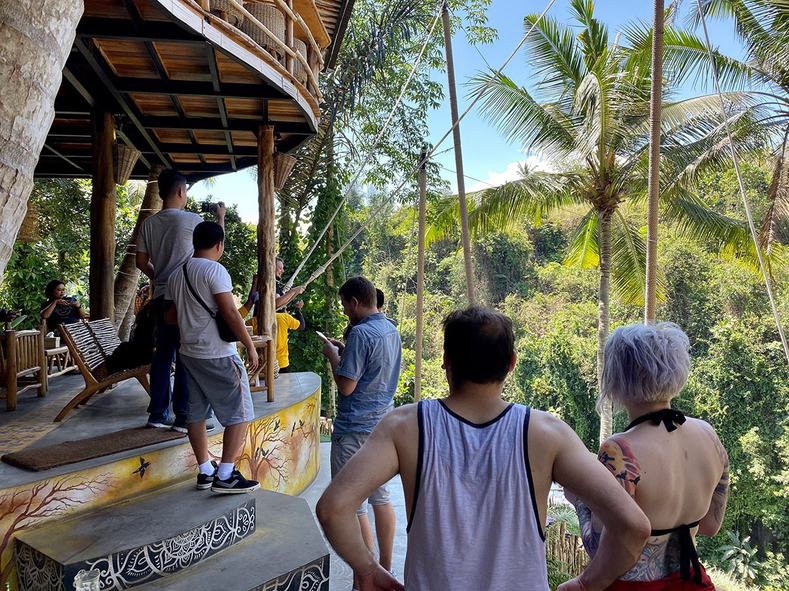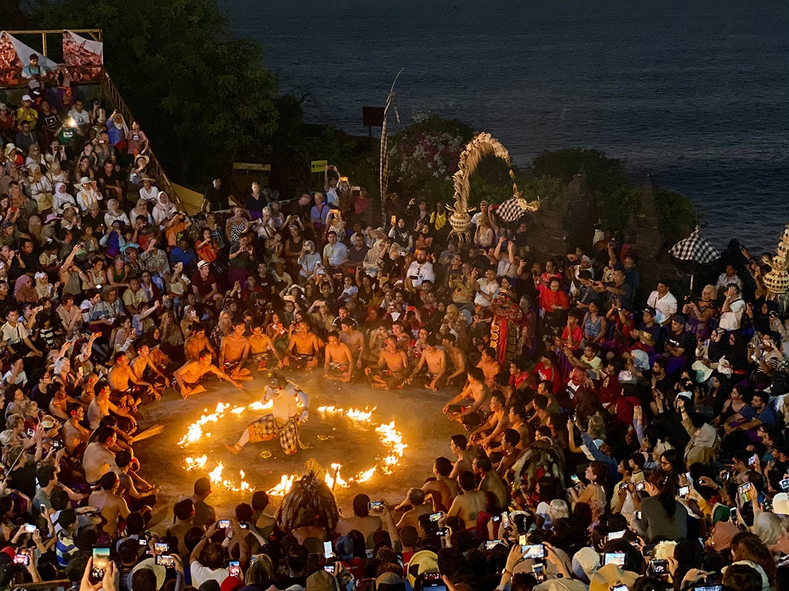 Next, we visited the Tegenungan Waterfall, one of Bali's most interesting waterfalls, with scenic greenery surrounding its clear waters. Finishing up our exploration, we enjoyed a delightful dinner together at Jimbaran Beach.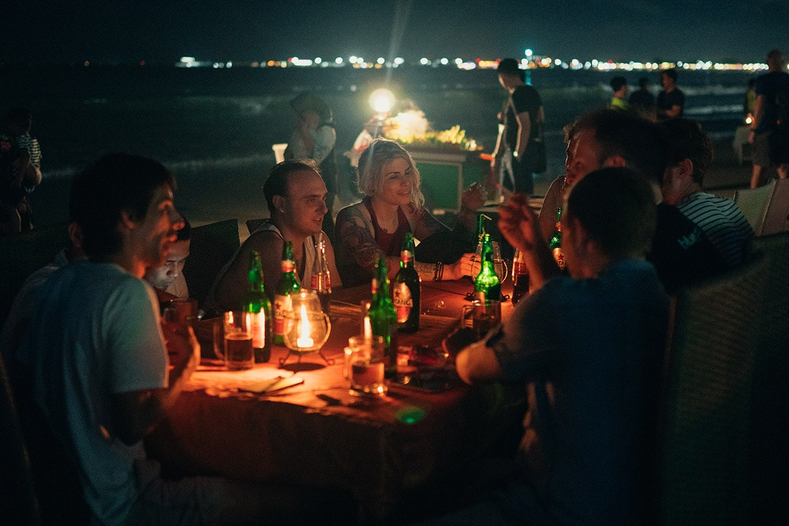 Our main project at the retreat was the new IP current system along with getting the previous six months of work over the finish line. Our island adventure was a great opportunity to work on a new data pipeline that allows us to keep the entire dataset of IP data consistently updated.
Since indexing data takes plenty of compute power, and updating a database of 4 billion IPs daily is quite challenging, we needed to update what's changed. With many different data sources that come in different intervals, that sometimes do and sometimes don't have updates, we're working on an architecture that will allow us to process all of these data sources and only update the data that needs to be updated, so we can keep everything in sync. And the same goes for our host data.
The objective was to have these two datasets tied together, allowing us to quickly integrate more datasets while keeping them up-to-date and queryable. We want to switch over to the indexes driven by this new pipeline, but also finalize and perfect the pipeline itself.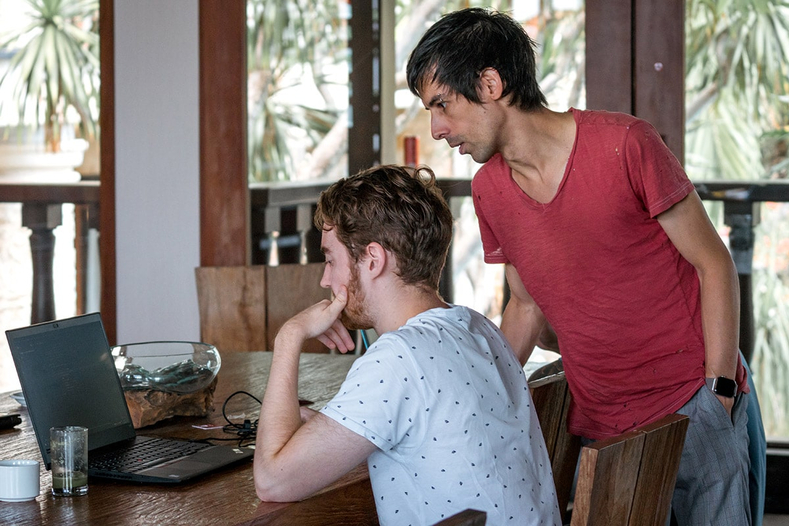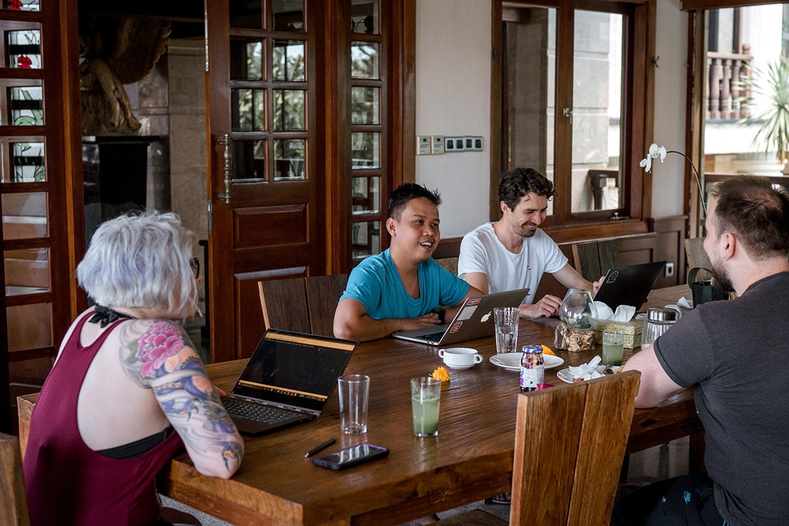 Without revealing too much about the new process and the updates we're preparing, this team retreat was invaluable to everyone. We are happy to say that we've achieved our goals and had a lot of fun doing so, spending most of our time taking part in engaging, team-building activities.
Importance of team retreats

Team retreats are always a great opportunity for bonding and spending time together, but for fully remote teams, retreats are indispensable when it comes to building and nurturing company culture. They're a great way to unwind, visit exciting locations and keep the team motivated in a fresh and different environment.

While having face-to-face work sessions to sharpen skills, share ideas, learn what everyone is working on and brainstorm about future projects is an important aspect of any team meetup, the truth is that the 'after-work beer' is almost, if not even more, important. It's what truly brings everyone together as a team.

Having the right balance of work, brainstorming sessions and non-work related activities puts everyone in the best mood possible and keeps them engaged. And for a company where most, if not all, team members work remotely, that chance to meet them, experience their personalities and join them in casual banter in a relaxed atmosphere provides a real motivational boost. It gives everyone the opportunity to take a step back and reconnect with the team's spirit and their passion for the work.

Our Bali retreat left us all with a much clearer understanding of our values, goals and vision.
Final words

SecurityTrails is growing fast, and it will only keep on growing, so it's important to have these moments where we can unwind from our fast-paced working environment, get to know our fellow team members and bond with one another. We put a lot of focus on our company culture, and as a remote company, we don't get that much face-to-face time together. When we do, we want to do it the right way.

Even if this retreat is over, we're definitely counting down the days to the next one!
---

Interested in learning more about SecurityTrails, [our story][7] and vision? Or have you already recognized yourself in our goals and passion? Visit our [Careers page][8] to stay informed about open positions and ways you can become a part of the SecurityTrails team!

Sign up for our newsletter today!
Get the best cybersec research, news, tools,
and interviews with industry leaders