Top 100+ Best Security Companies in 2020
Reading time: 18 minutes
With organizations connecting their critical business operations and sensitive data to information technology systems, they rely on a number of networks, software, protocols and services. This makes detecting intrusion and threats increasingly challenging. And particularly when it's necessary to determine the essential who, where, how and why before a threat results in an actual cyber attack, disrupting operations and compromising sensitive data.
Considering their growing attack surface along with the increased sophistication of threat actors, organizations are now turning to different cyber security companies and vendors for help, with cybersecurity remaining the real "it" area of IT spending.
Security companies and vendors aid organizations and their security teams by providing them with solutions for network security, cloud security, endpoint security, threat intelligence, mobile security, prevention from identity theft and privileged access protection and management, email security, along with just about any other security operations that will help make their security procedures and processes faster, more efficient and cost-effective.
Each security sector has its own superstar IT security vendors, and keeping track of all the different solutions, services and tools to defend against network security threats can be difficult. Should you go with a long-established security company with decades of industry recognition, or choose the hot new startup that's making the news with its own cutting edge technology? We feel your pain—know that we, too, have searched for a comprehensive list of cybersecurity vendors and their product offerings, but have had no such luck.
That's why we've made our own list of top 10 best security vendors in 2020. We've even provided a detailed spreadsheet that boasts more than 400 security vendors, complete with the type of services they offer, founding dates and headquarters. You can download the spreadsheet, edit and customize it to suit your needs, and get your intel on the best security vendors out there.
Top 10 Best Cyber Security Companies in 2020

We've compiled this list of the best cybersecurity vendors in 2020 based on their annual revenue, industry recognition and market share. While many entries on this last won't be a big surprise for anyone, there might be some unexpected companies here as well. Companies on the following list are ranked based on reports of their annual income for 2019: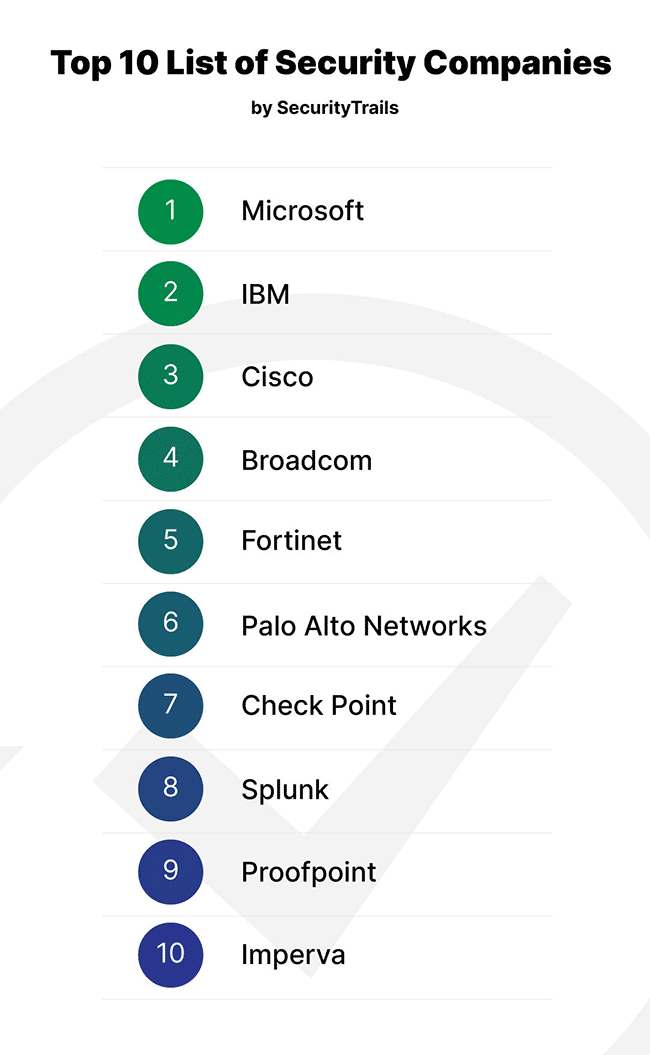 Keep in mind that the list presented is in no particular order, as each security vendor here has earned its spot based on specific strengths. We feel it would be ungrateful to compare them.
1. Microsoft

Annual revenue: $125 billion1
Microsoft might not need a lengthy introduction and description, so as the highest-revenue security company on this list, and one with such a wide product and service portfolio, we'll try to keep it short.
Founded in 1975, Microsoft is now the leading developer, manufacturer, and seller of personal computer software, consumer electronics, electronic game systems, computer input/output devices, and related services. What they're most known for is, of course, their Microsoft Windows operating system, together with their software products: Microsoft Office suite, Internet Explorer and the Edge browsers. But we also can't forget about Xbox, their video gaming consoles brand, and Skype, the leading telecommunications application specializing in video chat, which was acquired by Microsoft in 2011. And when it comes to other services in Microsoft's portfolio, we can find some well known ones, such as LinkedIn, Azure, Bing, and Github, among others.
Microsoft's security portfolio includes their Active Directory for identity and access management, Azure cloud security services with Security Center, DDoS Protection, Information Protection, and Application Gateway.
But listing all of their products and services isn't enough to paint a true picture of Microsoft's greatness. The fact is that their products are used in nearly every computer in the world, and the company has remained relevant for all these decades of its existence. And while Microsoft and their products and services do seem like they are "on top of the world", there have been—and still are—major competitors like Amazon, IBM, Google and Apple.
Their main research and development center is located in Microsoft's corporate headquarters in Redmond, WA, but they operate research labs in the UK, China, India, Canada and in other locations throughout the US.
Considering many controversies over the years, Microsoft's industry and market reign might not always be seen as a good one. Still, the giant is part of "The Big Five", and their influence and annual revenue put it at the top of this list of the best security companies in the world.
2. IBM

Annual revenue: $77.1 billion2
While it might have lost its shine over the years, IBM remains one of the world's best-known technology and security companies, and their annual revenue stands as a testament to it. International Business Machines, or IBM, was founded—wait for it—over 100 years ago! IBM actually began as a C-T-R company (computing, tabulating and recording), in the late 1800s, but in the 1920s, it changed its name to the one we all know today.
In the 1960s, IBM revolutionized the computer industry by introducing the first family of computers, the System/360. Today, IBM produces and sells computer hardware, software, provides hosting and consulting services, and is a major research organization, with the record for most U.S. patents generated by a business. Some of their inventions include the ATM, the floppy disk, the hard disk drive, the SQL programming language; and those are only among their well-known achievements.
On the cybersecurity side, IBM offers Security Information and Event Management (SIEM) solutions, their orchestration and incident response platform, cloud security and much more. IBM's portfolio is so wide that some attribute it to their fall from the top of the industry, but they still remain one the world's best and most valuable brands.
Headquartered in Armonk, NY, IBM operates in more than 150 countries, and has centers in both the smaller and larger markets. One of their latest large-scale ventures holds their place in the quantum computing race: The IBM Q Experience is an online platform that provides the general public access to their prototype quantum processors, and so far, 230,00 people have tapped into quantum computers over this cloud computing service, known as cloud based quantum computing. Currently, IBM has 18 quantum computers and is working towards making this technology available for the general public.
The Big Blue, so nicknamed because of the IBM logo, still remains at the top of the game. As one of the best security companies around, it's often cited as one of the best companies to work for as well, boasting over 300,000 employees and pioneering remote work.
3. Cisco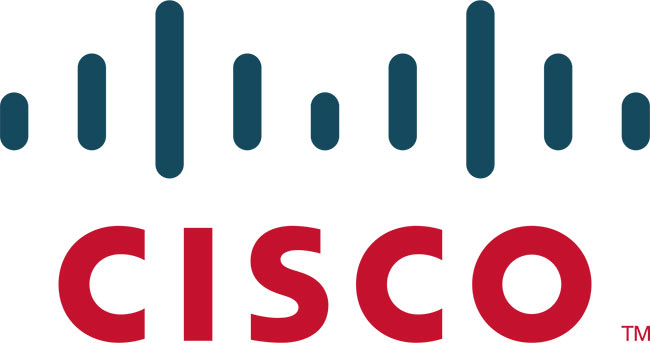 Annual revenue: $51 billion3
From the center of Silicon Valley, we have Cisco Systems. Cisco Systems was founded in 1986, and is focused on developing, manufacturing and selling Internet Protocol-based networking products and services in the communications and information technology industry. Cisco's founders pioneered the concept of the local area network (LAN), so it's no wonder their networking products are what they are most known and respected for.
Cisco's products and services are provided across different tech areas such as networking, security collaboration, data center and IoT. Their fastest-growing business is their Security offering, which includes products such as next-gen firewalls, advanced malware protection, email security, endpoint security, workload security, multi-factor authentication and security services; these include Security Advisory Services, Implementation Services, Optimization services, Managed Security Services, and Training Services.
Besides their standard products and services, Cisco also sponsors a line of IT certifications for their products. There are five levels of their certifications, and they are Entry - CCENT, Associate - CCNA/CCDA, Professional - CCNP/CCDP, Expert - CCIE/CCDE Architect - CCAr, DevNet and Technical Specialist certifications. Additionally, there are different paths to take with their certifications: Routing and Switching, Network Security, Service Provider, Service Provider Operations, Industrial Network, Storage Networking, Voice, Datacenter and Wireless.
Their newest ventures include a set of solutions designed to help organizations operate more effectively with people working remotely across many locations. This new offering will incorporate a combination of software, hardware and consulting services that will be based on specific solutions that Cisco designed for their customers during the coronavirus crisis and the resulting surge in remote work.
Cisco continues to develop revolutionary products and services, and while not always considered on a par with the Big Five tech giants, their annual revenue and long-standing place in the market earn them a high place on this list.
4. Broadcom

Annual revenue: $22.5 billion4
Broadcom Inc. specializes in designing, developing and supplying semiconductor and infrastructure software solutions. Founded in 1961, and with their current headquarters in San Jose, California, USA, Broadcom has a long history behind it, but has been on a roll in the past year due to acquisitions of CA Technologies and Symantec's enterprise products, which are available on their site.
They operate through different segments and offer a wide array of products, such as storage adapters, controllers and ICs, wireless amplifiers, filters and RF components, SoCs and processors, products for ethernet connectivity, switching and PHYs, embedded and networking processors, optical products, and the products we're all most interested in: security.
In their security portfolio, Broadcom offers:
Endpoint security
Identity security
Information security
Network security
Consulting services
Payment security
Common uses for Broadcom's products include broadband access, telecommunications equipment, smartphones, data center networking, servers and storage, displays, and even application software development. It might be an interesting mash of different products and solutions, but with their Symantec acquisition, Broadcom is getting back into the spotlight with enterprise security. We have yet to see what they will make of this newest addition, and if they climb higher on this list in the future.
5. Fortinet

Annual revenue: $2.16 billion5
Founded in 2000 by Ken Xie and headquartered in Sunnyvale, California, Fortinet is known for their first flagship product, a firewall called FortiGate which is still available to organizations of all sizes and provides next-generation security. Fortinet has since released a number of useful antivirus tools as well as intrusion prevention, endpoint security, sandboxing and messaging security solutions.
As a leader in next-gen firewalls, Fortinet is a respected provider of network security appliances and unified threat management (UTM). The company aims to protect organizations across their entire infrastructure and network, app, cloud and mobile environments.
In Fortinet's product portfolio you can find different solutions and tools categorized by the security needs they fulfill:
Network security: Next-gen firewall, FortiExtender, etc.
Cloud security: Web application security, secure email gateway, data center firewalls, cloud workload protection, etc.
Security operations: SIEM, SOAR, sandboxing, deception, isolation, endpoint security, etc.
Zero-trust network access: Network access control, identity and access management, endpoint visibility and control, etc.
Fortinet holds a strong spot in the market and is the only security vendor to develop custom security processing unit (SPU) technology. It offers high-quality performance that is recognized in the industry and a majority of Fortune 500 companies that share praise as their satisfied customers.
Snagging a couple of 'best security vendor awards' along the way, Fortinet has earned its spot on this list of top cybersecurity companies as well.
6. Palo Alto Networks

Annual revenue: $2.9 billion6
While Palo Alto might not have the revenue as the entries higher on this list, it does have an astounding customer base - over 66,000 organizations, out of which 85 are from the Fortune 100. And not only is their customer base impressive, their product portfolio is almost as large. Their enterprise cybersecurity platform offers machine-learning powered next-gen firewalls which is Palo Alto's core offering, cloud access security and network security under the Strata Secure the Enterprise solution. Next to Strata, we have Prisma Secure the Cloud that offers security and compliance coverage for applications, data and the entire cloud native technology stack. Additionally, we have Cortex Secure the Future, a product suite for security operations with detection, investigation, automation and response capabilities.
Palo Alto is also active in threat research with their famous Unit 42 research team that is made our of industry experts leveraging Palo Alto's security platform and they have been involved in uncovering some of the most notable cybercrime cases such as the Mirai botnet, LuminosityLink RAT, and uncovered big hacking groups.
Founded in 2005, Palo Alto Networks is one of the "newbies" on this list, but has managed to climb very high in that time, despite the ups and downs of its slowing revenue, and loss of some industry recognition, it still scores as the number 6 on the best security companies list with their solid core offering and high annual revenue.
7. Check Point Security

Annual revenue: $1.9 billion7
One of the veterans on this list with their 27-year-long history, Check Point Software is a recognized industry leader in providing security solutions to corporations and governments around the world. Founded in 1993 by Gil Schwed, Marius Nacht and Shlomo Kramer, Check Point Software headquarters is located in Tel Aviv, Israel, with offices in over 70 locations.
When it was first introduced, their first product was FireWall-1, the first such tool to use static inspection technology at its core. From there it developed a wide range of valuable products and solutions, staying at the forefront of the industry for all these years.
Some of Check Point's product offerings include resources for cloud security, advanced network threat prevention, next-gen firewall, IoT security, event management, mobile security, advanced endpoint threat prevention and remote access VPN, along with their consolidated security architecture, Check Point Infinity.
As their proprietary cybersecurity architecture, Infinity is resilient to fifth-generation cyberattacks that are large scale, move across all networks, mobile, cloud and endpoints, and are able to easily bypass conventional defenses. They describe these as "mega cyber-attacks", and the Infinity architecture is said to be the only one that works by unifying all networks, cloud, endpoints, IoT and mobile, providing the highest level of threat prevention against both zero-day and known vulnerabilities.
With such a long and impressive history, and with work that continually delivers innovative security solutions to help organizations around the globe get threat protection across their entire IT infrastructure, Check Point's spot on this list of security vendors is well-deserved.
8. Splunk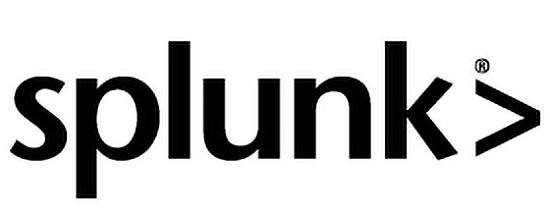 Annual revenue: $1.8 billion8
Since its founding in 2003, Splunk has been developing technology that helps its users in areas that include indexing, searching, monitoring, alerting, and examining machine-generated data. Splunk performs the indexing and searching of log files stored in the system, and correlates and analyzes real-time data.
With its headquarters in San Francisco, CA, and offices in 32 other locations, Splunk has over 5,000 employees around the world. Likewise, its customers come from many different industries, such as aerospace, defense, communications, financial services, energy, utilities, healthcare, manufacturing and higher education, and 92 of them are listed in the Fortune 100.
Some of the items in Splunk's product portfolio include Splunk Cloud, Splunk Enterprise and of course, their analytics-driven SIEM known as Splunk Enterprise Security, which Gartner ranked as first in market share for security information event management. Splunk also offers solutions for IT operations, security IoT, DevOps and business analytics.
Often used for security analytics, SIEM, and operations management, this Data-to-Everything™ Platform helps organizations predict and prevent issues, streamline the security stack with its capabilities that help expedite threat detection and incident & response, accelerate application development and minimize downtime. It also allows for discovery and interaction with data patterns behind business processes and customer experience. Splunk has continued to grow through the years and it remains at the top of the ITSM market. It's widely known as one of the top security companies in 2020.
Our security API has already been integrated into several apps and security tools, one of which is our Splunk add-on, written by Mickey Perre. This plugin works with Splunk Adaptive Response, and you will be able to launch automated DNS lookups, get data on domains, find subdomains, WHOIS, historical DNS, and much more. Make sure to check out an overview of SecurityTrails integrations to see what other integrations and tools are using our intelligence platform.
9. Proofpoint

Annual revenue: $888.2 million9
Based in Sunnyvale, California, Proofpoint, Inc. provides cybersecurity and compliance solutions to protect their customers on email, web, cloud, and even social media. The company was founded in 2002, and their first ever product was the Proofpoint Protection Server that used proprietary machine learning algorithms to identify spam emails. While the anti-spam market stood as a tough competition even then, Proofpoint was able to stand out from the rest with solutions built on an advanced cloud platform that deploy, adapt and update faster than on-premises tools. Additionally, their global intelligence platform spans email, social and mobile, with more than 100 billion data points being analyzed each day. This gives their customers the ability to understand attacks and be better prepared to resolve them quickly.
Today, Proofpoint offers products for:
Email protection - Email security, email fraud defense, implement email email policies
Advanced threat protection - Targeted email attack protection, browser isolation, email isolation, threat response, emerging threat intelligence
Security awareness training - Simulated phishing and knowledge assessments, business intelligence
Cloud security - Cloud account defense, cloud app security broker
Compliance - Reduce risks, control costs and supervise, monitor and report on all correspondence, including email
Information Protection - Email data loss prevention, email encryption, threat management
Digital risk protection - Social media protection, domain fraud monitoring, digital compliance, threat monitoring
Premium security services - Personalized assistance from Proofpoint's experts
Proofpoint can boast of having customers that make up more than half of the Fortune 100, and from different industries: banking, retail and pharmaceutical companies as well as top research universities. When comparing Proofpoint with other entries on this list, they might not have a century-long history, but they have managed to build a trusted customer base, a proven suite of solutions and a number of offices around the world: Australia, Canada, France, Germany, Israel, Japan, Netherlands, the UK, and various locations throughout the US.
10. Imperva

Annual revenue: $888.2 million10
Imperva, or as it was originally named, WEBcohort, was founded in 2002, the same year as the release of its first product, the web application and database firewall SecureSphere. They changed their name to Imperva shortly thereafter. Eighteen years later, Imperva continues to be a leading data and application security provider that helps organizations protect their critical data both in the cloud and on-premises.
Imperva offers solutions designed to proactively identify, evaluate, and eliminate current and emerging threats while protecting the cloud, websites, apps, files, databases and big data repositories from data theft, DDoS and ransomware attacks. Imperva also offers different application, data and cloud security solutions which include web application firewall (WAF), attack analytics, DDoS protection, data risk analysis, data masking and vulnerability discovery.
Their headquarters is located in Redwood Shores, CA, but they also have offices and operations in the US, Asia, Europe and Australia, along with over 4,500 customers and 300 partners. Having won many awards throughout its history, Imperva remains recognized as a highly regarded WAF vendor and database security provider, and surely, one of the best overall cyber security companies to call on in 2020.
But wait, there's more

With so many cyber security companies offering so many different products and services, it can be hard keeping track and choosing the one that's just right for your security needs—especially without feeling like you've probably skipped over a better solution. We hope that our list of the top cybersecurity companies in 2020 and the in-depth, constantly updated security vendors spreadsheet helps you make better-informed decisions and tailor your 2020 cybersecurity spending.

Be sure to download our full list of top security companies, which we will continually and regularly update with new entries. If you notice any worthwhile IT security vendors missing from our list, please don't hesitate to let us know—contact us directly at [email protected].
Reference list:

1 https://www.microsoft.com/investor/reports/ar19/index.html
2 https://www.ibm.com/annualreport/assets/downloads/IBM_Annual_Report_2019.pdf
3 https://www.statista.com/statistics/271853/worldwide-net-sales-of-cisco-systems-since-2006/
4 https://www.macrotrends.net/stocks/charts/AVGO/broadcom/revenue
5 https://investor.fortinet.com/news-releases/news-release-details/fortinet-reports-fourth-quarter-and-full-year-2019-financial
6 https://www.marketwatch.com/investing/stock/panw/financials
7 https://www.checkpoint.com/press/2020/check-point-software-technologies-reports-2019-fourth-quarter-and-full-year-financial-results/
8 https://www.marketwatch.com/investing/stock/splk/financials
9 https://www.proofpoint.com/us/newsroom/press-releases/proofpoint-announces-fourth-quarter-and-full-year-2019-financial-results
10 https://www.owler.com/company/imperva

Sign up for our newsletter today!
Get the best cybersec research, news, tools,
and interviews with industry leaders