Experts Count on SecurityTrails Feeds™
Incorporate the latest domain, certs, and IP data feeds automatically into your apps, or download a custom dataset. The choice is yours, but having the most current and trustworthy intel is a given. We will help you figuring out what feeds suit your needs, submit the form to get in touch.
Bring a whole new level of awareness to your projects and apps
Trustworthy Intel Updated Daily
We update our records automatically every 24 hours, so we can anticipate what's next. Access it easily with our simple web-based console, or let it flow into your apps with our seamless API.
Updated Daily
DMARC Feeds
Custom Feeds
Domain Feeds
Subdomain Feeds
Certificate Transparency Logs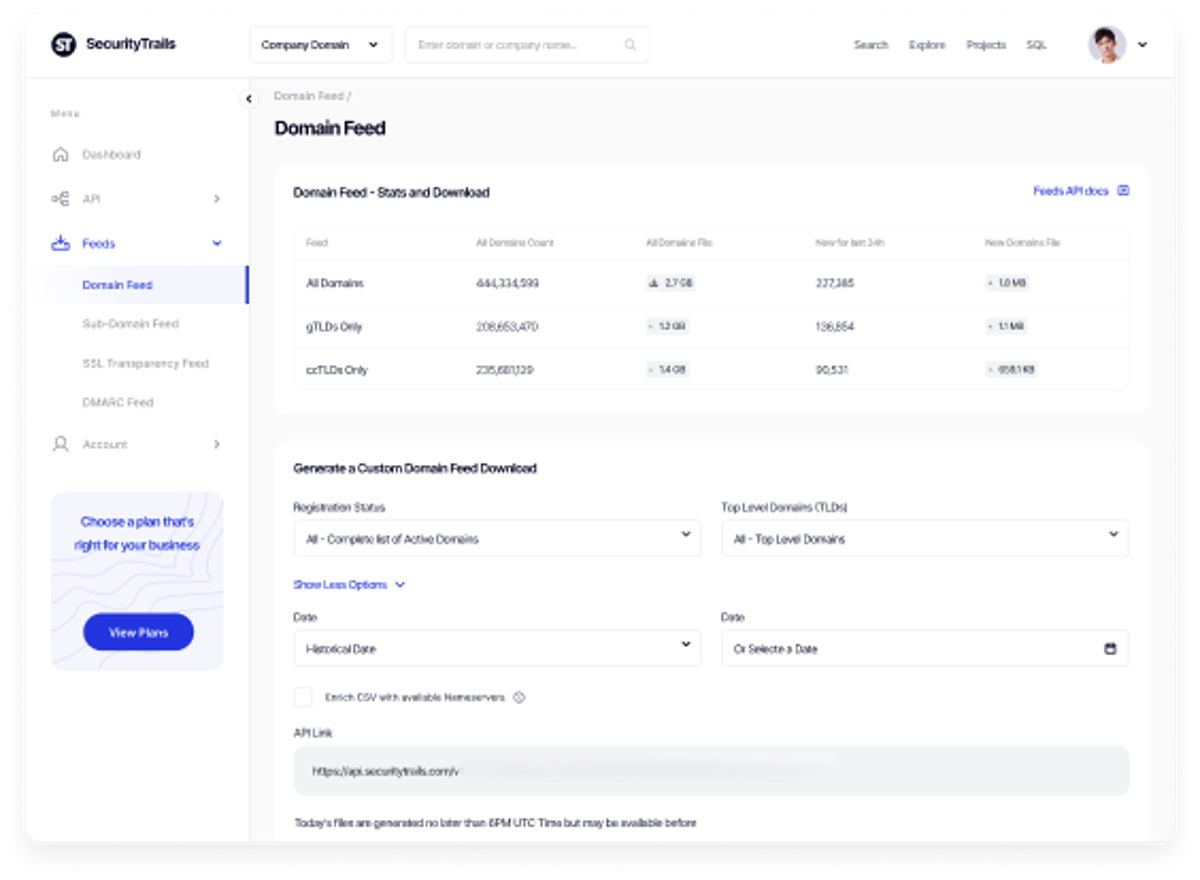 Still looking for the perfect solution?
Check out our other products.