Dive into our data, search now!
We offer robust APIs & data services for Security Teams worldwide.
A trusted resource for industry leaders
SecurityTrails API™
Full Speed, Nonstop
Allows your apps to use our current and historical data blazingly fast.
GET YOUR FREE API KEY
All the data you need, in one place
10.19 Trillion

4.2 Billion

2.6 Billion

630 Million
Unlock the full potential of your cyber investigations
Quickly and easily conduct cyber forensics, prevent brand attacks, digital fraud and take cyber crime investigation to the next level.
LEARN MORE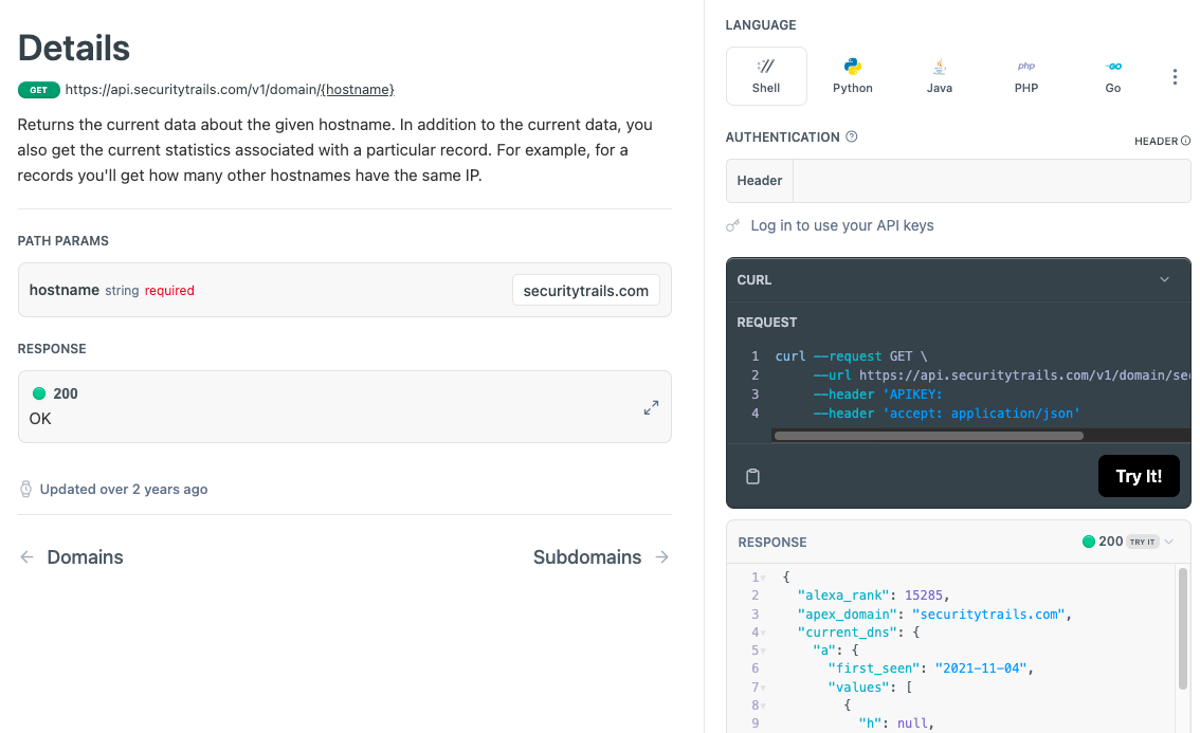 Get started now!
Use the SecurityTrails API to fetch any domain, DNS, and IP-related data. Our easy-to-use API can help you enriching your datasets or adding value to your service:
Manage infrastructure sprawl and find forgotten digital assets
Search everything from one convenient place
Make the right call with comprehensive datasets
Get an accurate read on associated domains
Find key facts fast with curated and up-to-date data