A trusted resource for industry leaders
Dive into our data, search now!
We offer robust APIs & data services for Security Teams worldwide.
Attack Surface Intelligence™
Monitor, Manage, and Control Critical Data
Shine a light on security blind spots, and optimize your attack surface to be harder to see and penetrate.
More Details
Risk Rules
Easily identify risks accross your assets
Take risk and vulnerability prioritization to the next level: with Risk Rules your organization can easily identify the biggest weaknesses within their attack surface. Risk Rules make identifying and prioritizing risks easy.
Read More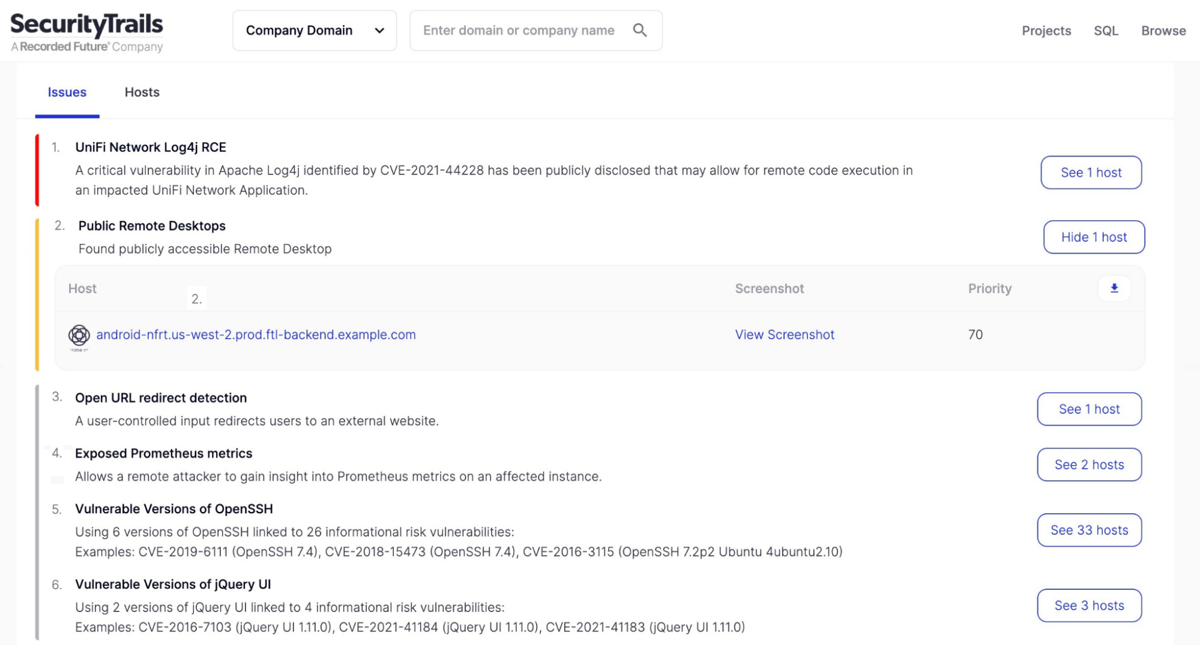 What do bad actors know about your attack surface?
Contact us and find out.
Trustworthy data is the difference between reacting or preventing an incident. Give your team an edge with data that makes a difference.
Manage infrastructure sprawl and find forgotten digital assets
Search everything from one convenient place
Make the right call with comprehensive datasets
Get an accurate read on associated domains
Find key facts fast with powerful research tools