List of All Cybersecurity Conferences to Attend in 2023
Reading time: 11 minutes
The coronavirus pandemic has significantly changed the way we live our lives. Consequently, it has led to the cancelling, postponement, or rescheduling of many events — including industry conferences — we were all so excited to attend. Many of them, however, transitioned to a fully virtual format, resulting in numerous successful events in 2020.
This is why we have updated our list of the best cybersecurity conferences of the year, to share whether events expected in 2021 will take place, have been postponed or moved online. Additionally, our downloadable spreadsheet has also been revised to share whether, and when, the events will take place.
You can download the updated spreadsheet here.
Conferences are an important part of any industry: they allow you to meet with your peers in a less formal environment, expand your professional network and stay on top of all the latest trends and concepts in your industry.
But whether you're looking to network, exchange knowledge, learn about the newest ideas and technologies or promote your business with customers and vendors, you need to know which cyber security summit and conference to attend.
Fortunately, every year brings a plethora of cybersecurity conferences all over the world, including key events that will suit your intent, expertise and of course, budget. However, it's not that easy to keep track of all of them—and even more difficult to find a list of all the upcoming conferences you would want to attend in any specific month.
We searched everywhere for a comprehensive list of cybersecurity conferences ourselves, but couldn't find one that was relevant, complete and updated regularly. As a result, we curated our own list of security conferences for 2020, and are continuing this tradition for the must-see cybersecurity conferences in 2021.
You can get our up-to-date list of cybersecurity conferences in 2021 by downloading this convenient spreadsheet that you can tailor for your own calendar.
The most popular cybersecurity and infosec conferences in 2021
1. DEF CON 29
Date: August 5–9, 2021
Location: Bally's Las Vegas and Paris Las Vegas Las Vegas, Nevada, USA

It wasn't hard to predict that DEF CON would be mentioned first—it's the most famous and longest-running entry on the list. We are big fans of DEFCON, attending each year (except 2020 of course). This cyber security event, founded in 1993, brings together amateur and hobby hackers, security researchers and professionals, journalists, government and federal employees and anyone interested in the hacking and cybersecurity scene.
DEF CON is a pop culture staple, with numerous workshops and games that take inspiration from pop mainstays likeJeopardy ("Hacker Jeopardy," which did gather some mixed reviews); there are also legendary CTFs, a Spot the Fed contest and other fun challenges like AI Village, Car Hacking Village and more. For years, a big inside joke has been that "DEF CON is cancelled", but unfortunately, that joke became a reality in 2020 when the global pandemic forced this celebrated conference to move its repertoire online.
And what can we expect from DEF CON 29? For now, it's planned as a physical event but at a different Las Vegas location than the usual Caesars Palace Hotel. As for upcoming talks, workshops and challenges, there aren't a lot of predictions yet, but you can go online to check out some of our favorite talks from DEF CON 26, including "Inside the Fake Science Factory" by Svea, Suggy and Till, "What the Fax?!" by Eyal Itkin and Yaniv Balmas, and "Weaponizing Unicode: Homographs Beyond IDNs" by The Tarquin, to name a few. Even if you don't buy into the DEF CON hype, the talks are worth it and, take it from us, the event itself is a legendary experience.
2. Black Hat USA
Date: July 31 - August 5, 2021
Location: Mandalay Bay Convention Center Las Vegas, Nevada, USA

Another cybersecurity conference we frequent, Black Hat Briefings, or simply Black Hat, goes hand in hand with DEF CON as it happens only days leading up to the latter. It's presented as the more "professional" of the cyber security events and it also has an impressive history; it was founded in 1997.
Black Hat is considered one of the most important security conferences in existence, gathering infosec professionals and experts, hackers, industry leaders, executives and government agencies. As it's conveniently scheduled during the dates leading up to DEF CON, plenty of talks can be heard at both. Many regard it as the most relevant and global infosec conference there is, featuring high-profile speakers and a distinguished community.
The Black Hat conference held in the USA starts with four days of technical training followed by the two-day main conference comprising Briefings, Arsenal, Business Hall and more. There are a couple of Black Hat Briefings held elsewhere on the globe, but the USA conference ranks highly in second place on this list for its speakers, content and cutting-edge concepts. Having been cancelled in 2020, BlackHat USA is set to be a physical event in 2021. BlackHat Asia, usually held in Singapore, has not yet been announced.
3. RSA Conference
Date: February 24–28, 2021
Location: Moscone Center San Francisco, CA, USA & Virtual

The RSA Conference is an annual event focused on helping improve cybersecurity awareness and cybersecurity culture in companies, and similarly expanding this knowledge in individuals across the globe.
It's the largest cybersecurity conference in the world and it has been for over 30 years. Each year, tens of thousands of people from every industry travel to the RSAC, to learn about cybersecurity design or to network with one of the many vendors in attendance.
Significantly, the RSA Conference and its speakers share a mission of urging businesses to make proactive cybersecurity decisions. Because of the numerous different areas of expertise represented by its attendees, it's an amazing opportunity to network with peers and vendors. It's a must-see in our book. The RSA Conference did take place in February of 2020 without disruptions, and at the time of this writing appears to remain a physical event for 2021 — but keep your eyes open for any updates in our curated spreadsheet. The theme of the 2021 event is "Resilience" and we've yet to learn about any of the talks scheduled.
4. BSides Series
Date: Throughout the year
Location: Worldwide and Virtual

BSides Security, or BSides, came to life due to the high number of individuals and organizations who have wanted to participate in Black Hat Briefings but couldn't conceivably be accommodated. When all the talks that weren't accepted were presented to smaller groups, the BSides Series was born.
This cyber security summit is held in many different locations around the world as a one or two-day event, so regardless of your location, there will be a BSides security conference you can attend. This is a more community-driven conference than the others, always open to new organizers who are willing to bring this event to their location. Because of its community, BSides allows security professionals to meet in a more informal and intimate environment and gives many individuals the opportunity to present their ideas and findings. The discussion and talks give the audience a chance to engage with speakers more readily than they could at the more renowned conferences, giving the event a comfortable, close-knit feel.
5. SANS Series
Date: Throughout the year
Location: Worldwide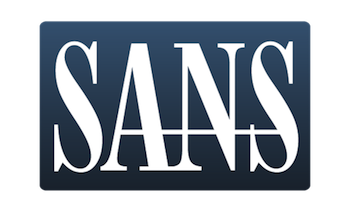 The SANS Series is sponsored by the SANS Institute and holds numerous events all over the world.. It's devoted to presenting hands-on infosec training, case studies and certificates and is led by leading security professionals.
This cyber security summit allows you to network with other security professionals, expand your knowledge and skills in the industry, discuss new technologies and tools—and leave with a certificate on top of it. The insights provided in the SANS Series will be of a practical nature—you'll learn about new tools you can actually utilize in your job or company, and it's based on real-world experiences. SANS doesn't waste your time with fluff topics; the talks and content are packed with relevant examples and situations. Some of the most notable SANS events for 2021 are the SANS Cyber Threat Intelligence Summit and the SANS Open Source Intelligence Summit, to be held virtually to follow current health and safety guidelines.
6. Hack in Paris
Date: June 28 - July 2, 2021
Location: Maison de la Chimie, Paris, France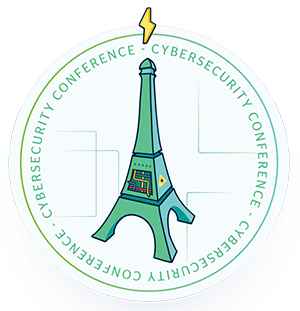 Jumping over to Europe, we have Hack in Paris which is organized annually in, you guessed it, Paris, France. Organized by Sysdream, the Cybersecurity Division of the Hub One group, Hack in Paris has been held annually since 2010 — with the exception of 2020, when the event was postponed to the following year.
This quickly-growing event offers the "hacker conference" experience with a high-quality five-day program that includes different talks on IoT reverse engineering, the mismatch of IPv6 and IPv4 security policies, threat intel, and social engineering (to name a few of the conference's previously divulged topics). The program also deals with penetration testing, digital forensics, malware analysis, industrial espionage, and more. The talks take place during the first two days of the conference, with the remaining three days dedicated to training sessions.
To add to the true hacker conference vibe, the event engages with war games, bug bounties and even hacker jeopardy, more reasons it successfully attracts security experts and enthusiasts.
This conference's simple, insightful name is what first prompted us to review Hack in Paris, but the well-planned program, fun workshops and involving challenges made it a standout for our look at bucket-list-worthy cybersecurity conferences in 2021.
7. THOTCON
Date: May 14 - 15, 2021
Location: Undisclosed location Chicago, Illinois, USA

Due to its non-profit and non-commercial nature, THOTCON is a very affordable security conference that has a significant twist: the Chicago venue is not announced until the week leading up to the event (it's top secret actually). The topics discussed at THOTCON range from IoT, intel gathering, medical devices, UI, industrial control systems and more. It might not be the most famous entry on the list, but the casual feel and relaxed environment in which you can "hang out" with other security professionals and hackers make this IT conference a truly singular experience. As they tell it: "Once you attend a THOTCON event, you will have experienced one of the best information security conferences in the world combined with a uniquely casual and social experience."
THOTCON was cancelled in 2020 and postponed for May 2021, so we can wait patiently for what they have prepared.
8. NULLCON
Date: March, 2021
Location: Goa, India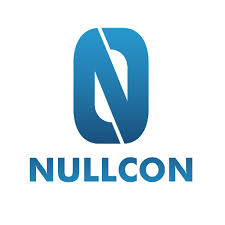 Let's journey once again, far from the US and Europe—for with this conference, we'll be visiting India. This event is an amazing opportunity for everyone in this region as well as visitors from all over the world, a chance to participate in a truly memorable gathering and well, see Goa!
Nullcon is a place to exchange knowledge about new technologies and vulnerabilities, where you can test your knowledge in a hacking event called "Desi Jugaad" which invites you to compete with other professionals in solving real-life hacking challenges.
Another plus of Nullcon is that all presentations are available online, so even if the pandemic situation prevents a physical event from taking place in 2021, there will still be ways to experience the conference's high value.
Conclusion

While the fate of many things in this world, including industry events, remains uncertain, we can hope to enjoy the best of them as circumstances allow. And because we know how difficult it is to keep track of all these conferences and their constantly changing schedules, we've designed our list of cyber security events to help you plan and adjust your calendar.

Be sure to download our list, which we're updating regularly with new entries and locations as information becomes available.

Thanks to your help, we'll be able to develop the most complete and comprehensive list of all the cybersecurity conferences out there.
---
Did you notice any conferences that are missing? Feel free to update our list or send your suggestions to us at [email protected]

Sign up for our newsletter today!
Get the best cybersec research, news, tools,
and interviews with industry leaders