Exploring Google DNS zone, record by record
Reading time: 3 minutes
Days ago playing with DNSTrails we discovered some new gems to share with you, this time from Google.com. Let's explore the list.
Remember when we found really cool stuff exploring FBI subdomains? Or when we exposed around 3,450 Trump Family's domains? Here's what we found while digging around Google-owned subdomains.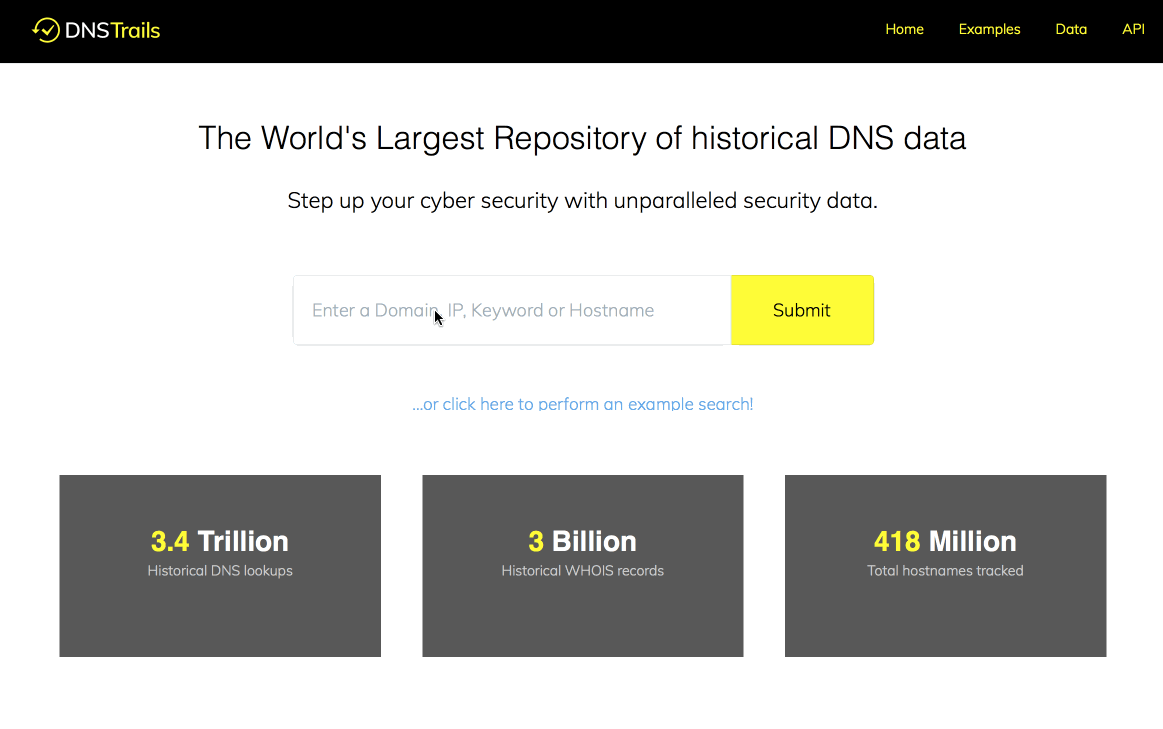 dns.google.com – An Interesting domain tool to test any DNS entry against Google public DNS and get the results from their API.
time.google.com – This is a free, global time service that you can use to synchronize to Google's atomic clocks using the NTP protocol.
research.google.com – Where Google shares its knowledge, investigations, and challenges over the Computer Science & programming field.
opensource.google.com – Open Source is very important for the software development world, and at Google, they love Open Source and try to promote it on different collaboration projects.
careers.google.com – Looking for your new career challenge at Google? The full list of job openings on the company.
design.google.com – Everything about Google designs, font, styles and web design trending topics.
Other interesting non-tech Google subdomains

health.google.com – Google is making significant investments in health, wellness, and life sciences. Here are some of the teams focusing efforts in this space.

blog.google.com – Most of us follow specific Google products blogs, but I'm sure not this one, the official Gooogle general blog where the company shares news about its products, improvements, new strategies, etc.

payments.google.com – Do you want to know what payments have you done using Google platform? Here you can get the full list of one time payments and m-m or yearly subscriptions.

mars.google.com – You can explore Mars even if you are not a NASA astronaut (or have your own rockets like Elon Musk), just browse the Mars Map Google has hosted in this interesting area.

store.google.com – The place to find the latest Google gadgets like the popular Google Pixel 2 XL, Google Daydream, View, or the famous Google Chromecast.

edu.google.com – Used as a platform to provide world computing accessible to all students with Chromebooks.
Want to explore subdomains of any other website same as we did with Google.com?
Navigate to DNSTrails
Enter the name of the site you want to explore in the search field
Click on "All" option, close to "Click to select a subdomain"
Start exploring
As you can see, whether it is a simple website or a giant company like Google.com, Amazon.com, Apple.com, or Facebook.com, the unlimited power of our intelligent domain, DNS, and WHOIS database can be utilized to find and explore very interesting results to understand the deep DNS, Domain and IP configurations of any organization, as well to discover possible IT security weaknesses.
Start digging with DNSTrails manually, or using our free SecurityTrails API service, and if you find anything interesting, get in touch with us; there is an amazing Data Bounty Program waiting for you!

Sign up for our newsletter today!
Get the best cybersec research, news, tools,
and interviews with industry leaders