October Product Updates: New Rule Reasons, 'End-of-Life Software' Risk Rule, and more.
Reading time: 2 minutes

October's here and with it so many updates from our Attack Surface Intelligence platform. This time around, we're releasing our new Rules Reasons, New End-of-life Risk Rule, and improvements to Static Assets. Keep reading to learn more.
New Rules Reasons

Rules Reasons give users insight into why we're showing them a particular asset as part of their asset list. It will show in the popup modal for a particular IP or hostname, and you'll also see a (?) bubble next to each domain that indicates why it's been included as a part of your project. And if you click on the text, it'll pop up a window where you can edit the asset rule SQL directly.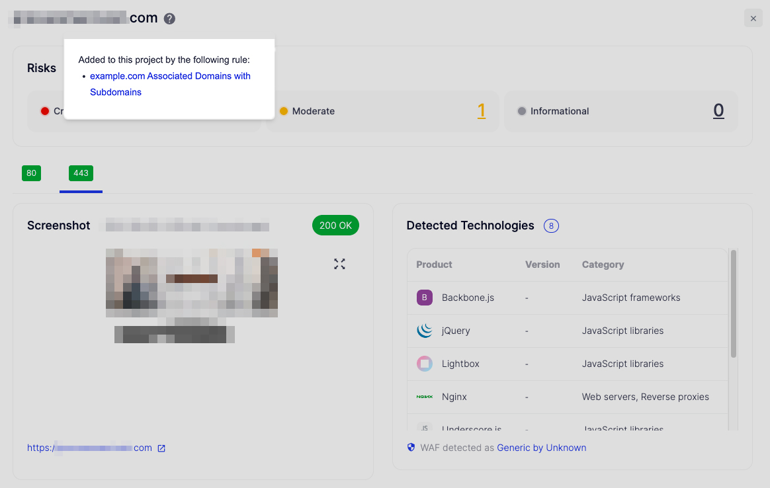 New 'End-of-Life Software' Risk Rule

The Internet is plagued by EOL software, but what's worse, is that numerous organizations don't know about this. Our new rule can let your security team know whenever your organization is running software that is ending or limiting its support, as a valuable notification to start thinking about upgrades to newer versions.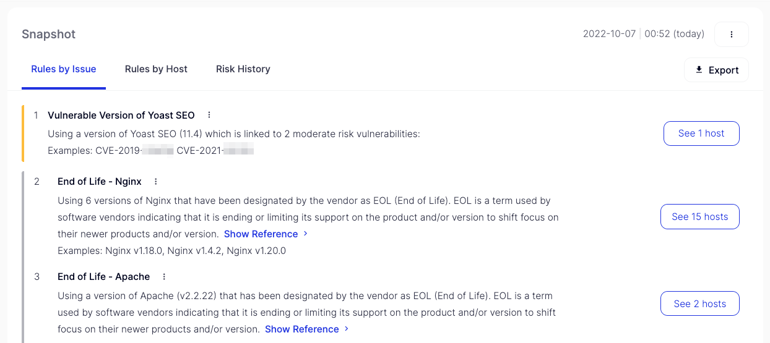 This is by no means the whole list, but just a brief summary of some of the most popular EOL software we detect: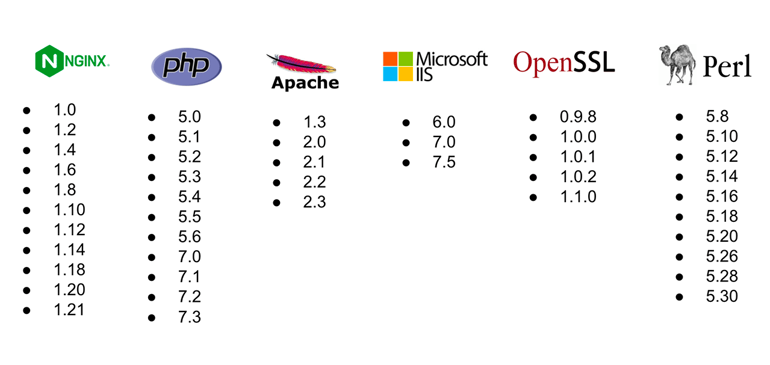 Static asset improvements

We've added a few improvements to how we handle the static assets inside the Attack Surface Intelligence platform, including:
Bulk delete
Asset counts
Delete confirmations
Asset added dates
Improved readability
For some time, managing static assets lacked a few key features, which made static asset management somewhat less than pleasant. For example, if we could upload bulk assets, but not delete them in bulk, one mistake could result in hours of extra work. We listened to our customers and sales engineers, and the result is this new crop of simple yet super-usable improvements designed to make your life easier.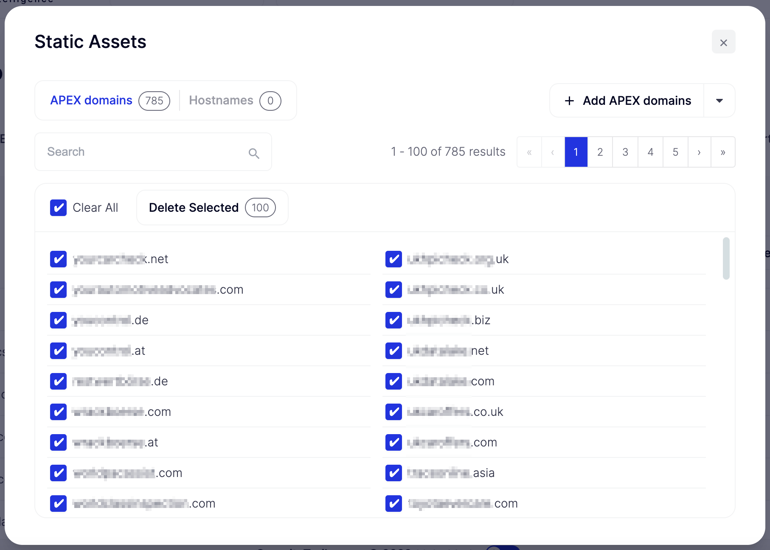 Remember to check the SecurityTrails changelog periodically for updates on all of our latest changes and releases. Take your Attack Surface Management to the next level today, and supercharge your asset discovery and risk detection!

Sign up for our newsletter today!
Get the best cybersec research, news, tools,
and interviews with industry leaders