New Feature: Searching WHOIS Data Using Mailing Addresses
Reading time: 1 minutes
From the beginning, DNSTrails and SecurityTrails have provided several ways to filter domain names in our big, intelligent database. Some of these ways include using the hostname of any domain, an IP, or any keyword. But we want to make your life even easier when you need to find critical information.
We are excited to announce the immediate availability of a cool new feature we've been testing for the past few weeks: searching WHOIS data using any mailing address.
Let's take a practical example.
Go to DNSTrails
Type google.com
Take a look at the WHOIS information block.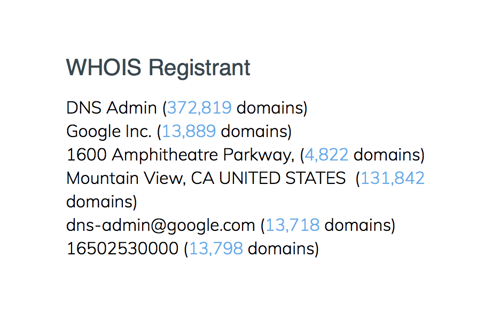 The result will show the full list of domains located in the same mailing address, as you can see below. In this case we found more than 4,800 domains from Google that are using the same mailing address.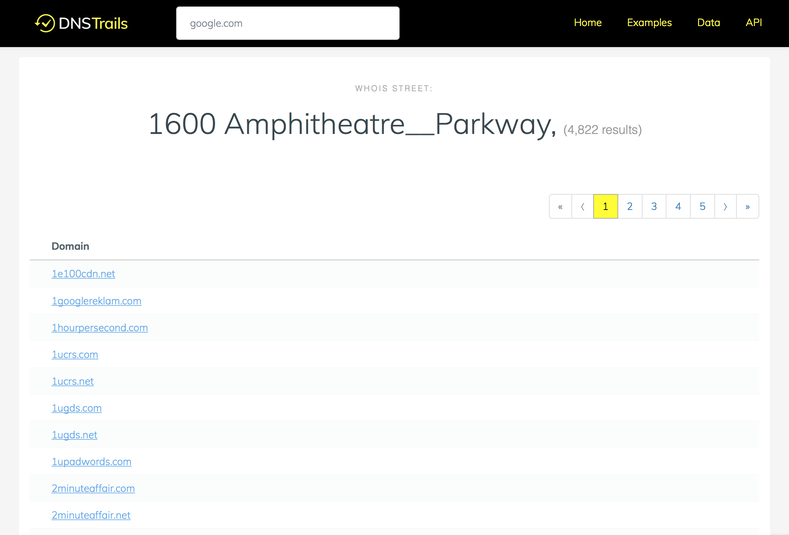 As time goes by, our filtering gets smarter and our database bigger for you to search for all kinds of information, DNS records, domain names associated with IPs and now related to any mailing address.
---
Want to give it a try? Start using DNSTrails or sign up for free at SecurityTrails today.
Also, if you want to integrate these cool features into your own apps, contact us to request access to our historical DNS and WHOIS api.

Sign up for our newsletter today!
Get the best cybersec research, news, tools,
and interviews with industry leaders